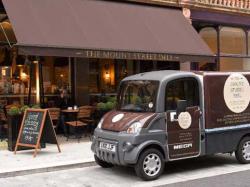 On Tuesday 19th July, The Mount Street Deli will host an evening tasting of Grower's Champagne, hosted by Tom Harrow from Wine Chap, the leading experts on wine selection. The champagnes will be accompanied by canapés created by the deli's head chef, Mary Lewis, who will make bespoke creations using the very best of English strawberries as her inspiration ingredient.
Grower's Champagne is the term given to a sparkling wine produced in the Champagne region from a single vineyard. Whilst a larger Champagne house might use grapes each year from any number of different vineyards to keep consistency with it's recognised style, a Grower's Champagne is far more terroir focussed and artisanal. They have become the first choice for those in the know, providing better value for money for the customer whilst also supporting the smaller producers in the region.
Tom Harrow, along with Richard Rotti, group wine buyer for Caprice Holdings, have chosen some of the best examples from various estates to be sampled by the guests at the event. The evening will offer an insight about what to look for when buying Champagne, not just in tasting notes, but also in vintages and specific areas of the region. Guests will leave not only sated with delicious canapés and drinks, but also with fresh knowledge for their approach to Champagne selection.
The Mount Street Deli sells a diverse range of artisanal produce with a bias toward the UK and Italy and is open for all-day dining and take-away from Monday to Saturday. Attendees will also receive 20% off products in the store on the night of the event.
The event starts at 6pm on Tuesday 19th July and tickets are priced at £10 each, which must be paid on booking. Payment can be made by credit card over the phone or in person in advance at the deli. Places are limited to twenty per night. To book, email info@themountstreetdeli.co.uk.