Le Petit Beefbar have recently added the vegan Redefine Beef Flank in Steak Frites & Sauce to their menu. 

The vegan steak is made using plant-based proteins, such as soy and pea and mimics the texture and flavour of a real steak and is topped with Le Petit Beefbar's signature steak sauce, made with butter, herbs, truffle and extract of the "Sauce Originale Relais de Paris".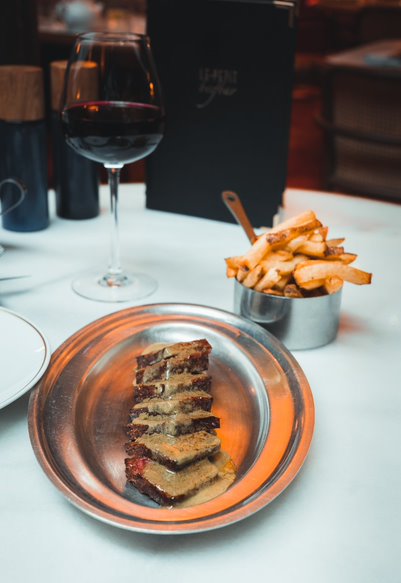 Redefine Meat are New-Meat™ pioneers, creating 3D printed 'new-meat' that is being stocked in restaurants across London. Championed by industry leaders and chefs including Marco Pierre White, Redefine Meat not only love meat, but believe the world deserves delicious plant-based meat that is good for the environment and kind to animals.
When you consider the part meat production pays in contributing to global warming, not just in forests cut down but in cows' methane emissions, then going as vegan as possible has to be a good idea
Redefine Meat's website
Book here
Address: 27 Cale St, London SW3 3QP
Price: £39