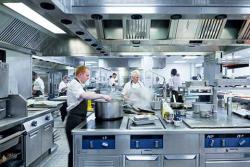 Lancashire's Northcote hotel and restaurant's annual Obsession gastronomic event returns for its 16th year from 22nd January until 7th February 2016. A 16-night showcase of internationally renowned culinary talent, Obsession 16 will see 18 Michelin-stars and 18 chefs descend on Northcote to present their skills in a series of show-stopping dinners with a true global flavour.
Chef patron Nigel Haworth will hand over the reins of his kitchen to an international line-up including Jean-Luc Rocha (France); Annie Feolde (Italy); Hideaki Matuso (Japan); Lanshu Chen (Taiwan); Diego Hernandez (Mexico) and Wojciech Modest Amaro (Poland).
Nigel says: "Now in our 16th year, we are thrilled to be welcoming some of the world's finest chefs who will be sharing their culinary skills," says Nigel, who first made the annual festival a global affair in 2015. "Guests take over the entire restaurant and the Louis Roederer rooms will have screens showing a rare glimpse into the Northcote kitchen, Northcote is full of energy and excitement, we can't wait for it to begin."
The chefs will cook some of their dishes using some of the fantastic ingredients we have here in the Northwest – Nigel is renowned for his dedication and passion for regional produce.
Each guest will be treated to a stunning five-course menu together with a Louis Roederer Brut Premier and canapé reception.  Food and wine matching at the top of its game as Craig Bancroft, Managing Director and the award-winning wine team will match a different wine to every single course throughout the 16 nights.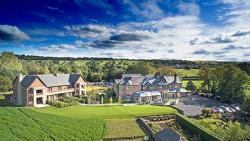 The co-ordination and logistics of what is now the largest event of its kind in the UK has to be run with military precision, as the team at Northcote prepare for this gastronomic marathon to:
Welcome 1,680 guests
Pour over 3,360 glasses of Louis Roederer Cristal; Vintage and Brut
The chefs will prepare over 100 courses; over 10,000 pieces of crockery polished and sent to the restaurant
100 wines from over 22 different countries
Book 32 flights
Arrange 120 chauffeur collections
Deliver 20,000 Obsession magazines
Digital reach will be in excess of last year – 17,000 messages received; 20,000 interactions and 17million impressions
For more information:
www.northcote.com/obsession/obsession16  
Northcote, Northcote Road, Langho, Blackburn, Lancashire, BB6 8BE