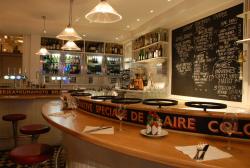 On 14 June 2011, Wright Brothers, oyster farmers, importers and wholesalers extraordinair will launch their Oyster Feast at flagship restaurant, Wright Brothers Soho.
Executive Chef David Gingell, previously at St Alban and The Wolseley, has crafted a celebratory oyster feast menu which includes a tasting of three raw Pacific oysters (Maldon rock, Brownsea rock and Speciale de Claire) matched with a copita of manzanilla.
There will also be a plethora of cooked oyster dishes from New Orleans (breaded and deep fried with tartare sauce), oysters with chorizo and sherry and oyster rarebit matched with a glass of lip-stinger, Picpoul de Pinet. The menu will culminate with a seasonal sorbet fix from gelateria, Gelupo.
The oyster feast will be hosted by oyster and seafood experts Robin Hancock, co founder and Jeremie Cometto-Lingenheim, restaurant manager.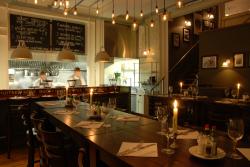 Wright Brothers began in 2002 as a two-man family business delivering oysters to London restaurants. In 2005 they acquired the lease of the Duchy of Cornwall Oyster farm on the Helford River where they now cultivate their own mussels and oysters.
Wright Brothers Oyster and Porter House in Borough Market opened in November 2005, followed by the Ferry Boat Inn in 2009 a beachside pub in the Helford passage. November 2010 saw the opening of their third restaurant, Wright Brothers Soho Oyster House, located on Kingly Street.
Wright Brothers Soho offers diners only the freshest fish and shellfish from sustainable stocks, mainly sourced from small Cornish day boats. They only sell fish the day boats land each day – if they don't have it, they don't sell it. The shellfish comes straight from their Duchy oyster farm, the British Isles or France, always embracing the "sea to plate" philosophy.
Dates for The Oyster Feast dinners (from 7pm)
14th June 2011
12th July 2011
Tickets: £26pp
To book, please call 020 7434 3611 quoting 'F2N11"