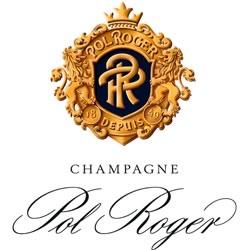 In celebration of appointing Pol Roger as their new house pour, Mayfair's Bob Bob Ricard restaurant will be offering a complimentary flute of the wine with lunches served throughout July. To liberate a beady glass of the non vintage version, simply order a starter or main course, or main course and dessert before 4pm. The usual cost of the wine at the venue, which has earned a reputation for democratising fine wine through fair pricing, would be £11.50.
Signature dishes include a starter of scallop and shrimp shell pie, main course of veal Holstein with quails egg, anchovies, truffled mash and 'secret' sauce, and dessert of 'little' layered lemon pot with sugar glazed puff pastry soldiers and fresh raspberries.
Pol Roger, which is still family owned, was allegedly the favourite Champagne of Sir Winston Churchill. Indeed, after his death in 1965, the house placed a black border around the labels of wine shipped to the UK.
Co-owner of Bob Bob Ricard, Leonid Shutov told Foodepedia, 'Churchill insisted on enjoying the wine at the most dangerous and dark periods of wartime. He famously borrowed a slogan of Napoleon's to describe his passion for this supremely invigorating champagne: "In defeat I need it, in victory I deserve it". He famously sent his countrymen into battle with the words 'Remember gentlemen, it's not just France we are fighting for, it's Champagne!"'
Bob Bob Ricard – 1 Upper James Street, London, W1F 9DF