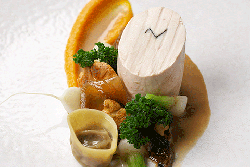 Following the success of their interactive supper club POP-­Ã¢â'¬ÂDown, bespoke dining company Cuisson is dtaking their innovative and creative pop-­Ã¢â'¬Âup to the Vaults in Waterloo, for a three-­Ã¢â'¬Âmonth residency, from 20th October until the 16th January 2016.
The team at Cuisson will be transferring their skills and imaginative techniques of gastronomy to this larger event space, offering all the elements of POP-­Ã¢â'¬ÂDown on a superior scale.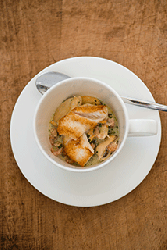 The Vaults has recently become identified as Waterloo's subterranean hub of arts and culture. With two floors accommodating a total of 75 diners and a late night bar license until 2am, POP-­Ã¢â'¬Â Down's residency will offer lunches, experimental dinners and innovative cocktails. Keeping in line with the interactive focus of POP-­Ã¢â'¬ÂDown, chefs will plate up dishes in the centre of the room, inviting guests to join in and help garnish and customise their dinners. 
The menu at POP-­Ã¢â'¬ÂDown has been specially designed by one of Cuisson's top chef's, Chavdar Todorov, who has perfected four dishes of exclusive recipes for the residency, with menus incorporating the best of Autumn and Winter produce and finally some of Cuisson's'Best Bits'. There will also be some special surprises thrown in to the equation, creating a sense of wonderment throughout the experience.
Examples of the dishes include:
Cured mackerel, lovage emulsion, daikon, horseradish snow
Slow cooked brisket, fermented vegetables, 'Pick and mix' garnish
Carrot cake, coconut custard, brown butter brittle
Every Tuesday to Saturday from 7pm
Tickets are priced at £39 for 4 courses and are available to purchase from: www.cuisson.co.uk
Pop Down at the Vaults Pop-­Ã¢â'¬ÂDown-­Ã¢â'¬ÂDining  Leake Street, London, SE1 7NN
@cuissonlondon