This year has been a right washout. Grey, drab, dreary. So I've been looking to other cultures to brighten the bleakness. Through seeking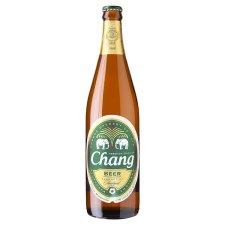 out dancing dragons at Chinese New Year, watching footage of a record-breaking vat of Persian ice cream for Nowruz, and being covered in powder paint celebrating Indian Holi, I've managed to keep things pretty colourful. Next on my agenda, Thai Songkran.
In the North of Thailand, the New Year celebrations start on April 13th, a day the Thais call Sang Khan -'long day'. Houses are cleaned, food is prepared, glad rags are donned. The following day,'Nao/Da', is given over to preparing alms for Buddhist monks – all the while, speaking kindly. Today is for the civil of tongue – this is not the day for a family bust-up over some spilt milk.
'Phaya Wan' day follows, alms are distributed, and families perform worship. If you're in the North and due for your bus pass, don a pac-a-mac, because part of today's ritual includes pouring water on the well-aged to seek their blessing. Luckily, in return, you are permitted to dribble herb-infused water on the culprit's forehead to affirm the requested blessing.
Songkran festivities culminate on'Pak Pi' day, when superstitious rituals to ward off ill fortune are performed. Up in Chiang Mai, they love a rousing drum contest – and a few Chang beers to give them strength for all that energetic banging. In the South, where the festival is called'Wan Wang' ('free day'), they wang away a fair few bottles, too, welcoming the Hindu god Shiva from heaven.
And you might feel transported up to meet him if you pop over to Rosa's Thai Cafes for Songkran for some of the restaurant's trademark heavenly fare. Saiphin Moore's menu roves all the geographic regions, taking in soft shell crab, summer rolls, seabass, noodles and a pudding to drive you coco-nutty. Wash it down with a quad of Chang beers and nab a free t-shirt.
In the Central provinces, where the country's best-loved beer is brewed, Songkran is restricted to a single day of celebration – but it's far more fun to extend the party, no? A new year – whoever's tradition it honours – means new beginnings and the prospect of new life. And I'll drink to that, especially if it also means sunshine and the prospect of unbuttoning my coat at long last.
For more information on Chang beer, visit www.changbeer.com
For more information on Rosa's Thai Cafes and to book a table, visit rosaslondon.com. The Songkran set menu is available from 13th-15th April.
For more ideas on where and how to celebrate Songkran in the UK, visit www.changbeersongkran.com