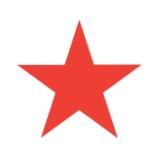 Sundowners and cocktails at Kensington Square Kitchen
Kensington Square Kitchen is the perfect summer secret and is now open in the evening. Head chef and owner Sara Adams has adjusted her remarkably delicious menu for the summer nights to include dishes such as a fish of the day, risotto and salads. As well as this, Adams has formulated a brilliant wine list and is hosting a wine club every Friday at lunch. The kitchen will be serving light summery food and will be open from 6.30pm-9.30pm and drinks and cocktails will be available until late. Situated on one of the prettiest squares in London, Kensington Square Kitchen is the ideal destination for breakfast, brunch, lunch or afternoon tea and now light suppers and cocktails. This really is the perfect location for cocktails, summer sundowners after work or just relaxing at the weekend.
www.kensingtonsquarekitchen.co.uk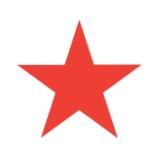 Bar Boulud, Mandarin Oriental Hotel, 66 Knightsbridge, SW1X 7LA
There are exciting things afoot for The Mandarin Oriental. Daniel Boulud, owner of the three Michelin starred Daniel restaurant in Manhattan, will be opening Bar Boulud in the basement area where a restaurant is being created immediately below The Park and it's sister Foliage (which closed for business some four weeks ago). Bar Boulud is scheduled to open on 6 May this year, according to thelatest news on The Mandarin Oriental's web site. Its design will be a French inspired bistro/wine bar and it will have an entrance directly onto Knightsbridge. The restaurant area is designed to seat some 165 people and will have a full bistro style menu on offer including signature terrines and pates made on site. It will have a focus on the Burgundy and Rhone Valley wines as well as New World wines made in their style.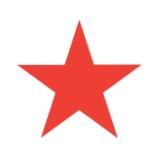 Sanctum on the Green Hotel, Restaurant and Bar, The Old Cricket Common, Cookham Dean, Berkshire, SL6 9NZ www.sanctumonthegreen.com
This new sister hotel to Sanctum Soho is situated only 40 minutes from London is scheduled to open mid-May. It boasts nine bedrooms, a pavilion style marquee, a blacked-out outdoor swimming pool, an outdoor hot tub as well as a restaurant, which we are told will be serving Modern British Cuisine. Head chef Fredrik Bohlin has created a menu that gives choices from an array of classic British dishes, in which we are told, he will be using all locally sourced produce. Fredrik's menu will include: Smoked eel, new potato and pancetta salad; rare breed omelette and wagyu burger straight from the grill. He will also have a Sunday lunch menu, serving cote de boeuf cooked to order per table and served on a traditional wooden board with an array of seasonal classic vegetables. The restaurant has been styled ro reproduce 'vintage glamour' with details including antique chandeliers and bespoke furniture such as classic white and gold leather banquette seating and an open fire set in dramatic charcoal brickwork. This sounds like an interesting setting in which to enjoy fresh local produce.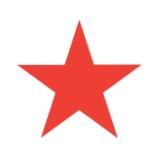 The Tommyfield, 185 Kennington Lane, London SE11 4EZ Tel:: 020 7735 1061
Opening Late May, The Tommyfield, a new pub brought to you by Tom Peake, Mark Reynolds and Nick Fox of Renaissance Pubs, the gastro-team behind venues such as The Avalon, Abbeville and Stonhouse in Clapham as well as The Bolingbroke in Battersea,
The Tommyfield will offer back to basics British cooking. Named after the market in Oldham where the first chip shop was recorded in the 1860s, The Tommyfileld's focus is said to be 'excellent ingredients cooked simply'. The menu will be divided into fish, meat, pies and puddings, dictated to by what is available that day. In keeping with the inspiration for its name, fish and chips will be the centre of attention. Sustainable, seasonal and sourced from day boats, choose from lemon sole, sea bass, halibut, coley, grilled or battered, served with double cooked fat chips. British beef will be a mix of Aberdeen Angus rib, Staffordshire sirloin or Hereford rib eye, served as steak or home made burgers, cooked as you like it. Pies will feature 'three cheese and onion'and 'cow pie', a hearty combination of beef, tripe and ox tongue. There will also be several British brewed ales on tap and a selection of award winning English wines available.