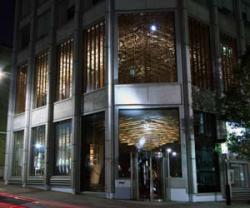 Sake No Hana celebrates the arrival of spring with pop-up Japanese cherry blossom secret garden
From 7th April to 19th May Sake no Hana, the Japanese restaurant by the Hakkasan Group, will be celebrating the arrival of Spring and Japanese cherry blossom season with the launch of "Sakura at Sake no Hana", a pop-up cherry blossom secret garden. Taking over the bar on St. James's Street, "Sakura at Sake no Hana" will be a displayof pink cherry blossom enveloping the bar from floor to ceiling.
Sake no Hana and florist Veevers Carter designed the garden to capture the essence and ethos of Japanese cherry blossom season "sakura", one of the most celebrated periods in the Japanese calendar. To enter the bar guests will step through a fairytale-like entrance, surrounded by interweaving branches and archways of lush blossom. Once inside, the creation focuses around two large cherry blossom trees – one either side of the bar creating an elaborate canopy effect, with blooms and branches intertwining the bamboo walls. Jo Malone blossom-scented candles will complete the sensory experience.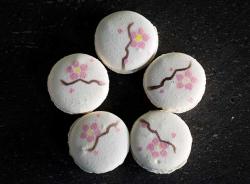 Inspired by "sakura" and "hanami", the centuries-old Japanese tradition of celebrating the fleeting annual cherry blossom season, "Sakura at Sake no Hana" offers guests in Mayfair the chance to enjoy the transient beauty of the flowers by sipping sakura sake cocktails at the blossom bar or by booking a table in the pop-up garden to indulge in a Japanese lunch with friends. Limited-edition items include:
Hanami Bellini Cocktail -Prosecco, Luxardo cherry liqueur, Heering cherry liqueur, sake, lime, Tanqueray gin (£10)
Sakuratini Cocktail – Maraschino cherry liqueur; sake, vodka, Cointreau, cranberry juice, lime, orange bitters (£10)
Sakura Cherry Iced Tea – Marasca cherries, jasmine tea, lime (£5.50)
Sakura Tea – pot of tea made from the leaves of cherry blossom trees (£4.50)
Sakura Crystal Double-Layer Bento Box– served with a miso soup starter, the first layer of the box contains seven-spice chicken kuwayaki and spring salad with sesame dressing. The second sushi layer comprises salmon avocado, spicy tuna and California rolls, and chu-toro and salmon sashimi (£28)
Sakura Palet D'or– cherry-chocolate dessert with fresh cherries, nashi pear, almonds and ginger, and cherry blossom tea ice-cream made from the leaves of cherry blossom trees (£8)
Cherry blossom macarons -vanilla macarons with cherry blossom tea ganache(£1.60 each, 5 for £7)
———-
Guests at Sake no Hana at midday on Saturday 26th April will view the spectacle of "Kagami Biraki", a time-honoured Japanese ceremony which entails the lid of a sake barrel being dramatically broken open by a wooden mallet before the sake is served in traditional cups. This will be accompanied by Japanese Taiko drummers with their captivating, high-energy, carnival-like performance.