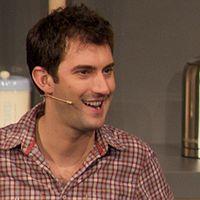 Close students of Saturday Kitchen and other daytime delights will have become used to the sight of Mark Sargeant, Ramsay's right hand man, cooking for the TV audience. As one of Gordy's team for 13 years he first came to our notice in the original Hell's Kitchen,where he could be often seen quietly helping the contestants get over their roughing up by Ramsay and steering their dishes back on course.
His new job as creative director of the Swan Collection, which runs the Swan at The Globe, at Shakespeare's Globe in London; and the Swan, West Malling, will mean he can cut down on his commuting, as he lives in West Malling himself. Presumably being Creative Director also means less of those late nights and early starts.
He will continue to work with the sweary one and both parties are keen to say that this is a totally amicable arrangement.