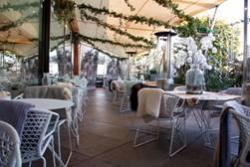 City restaurant Coq d'Argent has long been winning admirers for its tasty, well presented food. Now, the rooftop restaurant offers a new experience for those wanting to channel their winter spirit with its transformation into a ski-chalet winter wonderland – Lodge d'Argent.
Antique skis and rustic panelling add to the decor, whilst blankets are provided for guests to snuggle up in. An Alpine-inspired menu features dishes such as tartiflette with pancetta, potato and Reblachon, Crozets truffled ham and cheese with 6 month Comte gratin and cheese fondue for two.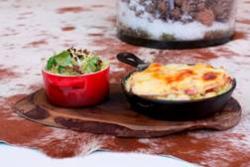 The drinks menu, in partnership with Belvedere Vodka, includes winter warming classics such as mulled wine and hot toddies, alongside a creative winter-themed cocktail menu.
Lodge d'Argent runs until February.
No.1 Poultry
London
EC2R 8EJ