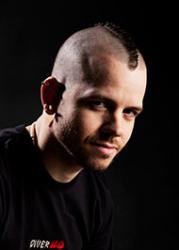 David Muñoz has already received international acclaim and three Michelin stars for his Madrid restaurant DiverXo, as well as praise for StreetXo, its street food derivative. Both serve up creative, beautifully presented fusion cuisine that represents the result of years of travel from the West to South East Asia.
This year London's street food scene will get the Muñoz touch, as the first UK StreetXo will open its doors in Mayfair in June. It will be the chef's first foray out of Spain, and promises to deliver further groundbreaking dishes served 14 hours a day.
The focal point of the new venture will be a central open-plan kitchen which will allow customers to see their food being made. There will also be a large bar serving an inventive array of cocktails. The menu will feature 12-14 regularly changing dishes, with special-one off creations presented on a trolley circulating the room.
StreetXo looks set to change London's street food landscape for the better and we look forward to trying it out when it arrives in June 2014.