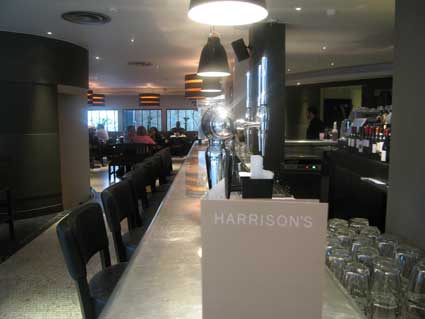 Swishing is another buzzword that's already causing a stir and and something perfect for the economic times we currently live in. Harrison's has complimented this trend by introducing a unique swishing event at their restaurant.
Customers are invited to take along items of unwanted clothing, shoes and accessories which are cluttering up their wardrobes and display them for other 'swishers" to poke through, try on and see if there's anything they'd like to claim as their very own – Essentially, it's a posh swap shop. The next event, Summer Swish on 13th May, is certain to be another memorable evening where people can obtain items for inspiration such as holidays and summer weddings.
Even designer pieces have appeared at Harrison's previously with an Alexander McQueen dress at one of the recent events! There's also a personal designer on hand to provide people with advice on how to accessorize their new finds.
Swishing is fast becoming all the rage so take a trip to Harrison's and bag a designer piece or two. Items should be brought in by 8pm on the day. The Swishing will begin at 8.30pm. Entry is £5.00
The next event at Harrison's will take place on Wednesday 13th of May. For more information email Jo at comeswishing@yahoo.co.uk
Opening times:
Mon to Fri: 12:00 till late
Sat and Sun: 09:00 till late
15-19 Bedford Hill, Balham, London, SW12 9EX
Telephone:
020 8675 6900