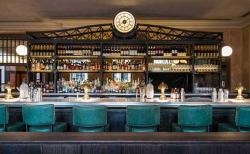 The Ivy Market Grill, the newest offering in Richard Caring's Caprice restaurant group and an offshoot of The Ivy, is set to open its doors on 24 November.
The opening of the new eatery will also see the launch of a Christmas partnership with Kids Company, which is set to generate significant funds and encourage donations of gifts to help vulnerable inner city children and young people.
For many children, the Christmas period can be a time of devastating loneliness and despair. This year, with rising levels of poverty, too many children face waking up on Christmas Day without a hot meal or warm clothes and without a single gift to open. With this issue in mind, The Ivy Market Grill has teamed up with the Kids Company to offer all diners the opportunity to give a gift to a child who may not receive one this year.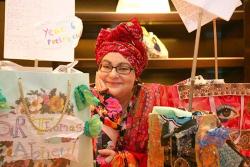 Anyone who visits the restaurant, from the opening date of 24 November up to Christmas Day, is encouraged to bring an unwrapped, newly bought gift to donate to the project. All gifts will be collected and given out to some of the 36,000 children that the Kids Company services reach across London and Bristol, including some of the most deprived and at risk city children, whose parents are unable to care for them at all due to their own practical and emotional challenges. Customers who dine at The Ivy Market Grill will also have the option to donate 50p per cover on their final bill to help the amazing cause.
As a thank you to all those who do bring gifts when visiting the exciting new London restaurant, The Ivy Market Grill will offer the donor complimentary ice cream with lashings of hot chocolate sauce to enjoy at the end of their meal. Camila Batmanghelidjh, founder of Kids Company, said; "'I am so happy Kids Company is partnering with new restaurant venture The Ivy Market Grill this Christmas. With the support of the Secret Santa present donation and the generosity of the restaurant's customers we can make Christmas a truly magical day for vulnerable children and young people across the city."
The Ivy Market Grill opens to the public on Monday, 24 November 2014, with the booking lines opening on Monday, 17 November (although half the tables will be assigned to "walk-ins").