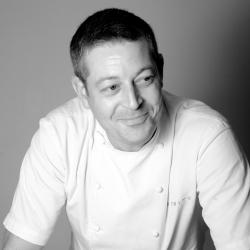 Fine-Dine With Me 
Who would have thought that in 2013, the dinner party would have been one of the most joyfully retro emerging trends? Whether you're toasting Demis Roussos alá Abigail's Party or hosting a Come Dine With Me style competition, there is no question that the dinner party is back.
Championing the trend is Adam Byatt, chef-owner at Trinity and Bistro Union restaurants in Clapham, and noted grouse fan.   This autumn, Adam will be launching his most personal enterprise yet: Trinity at Home. 
With a seasonal British menu and three AA Rosettes, Trinity has deservedly held on to its reputation as Clapham's go-to gourmet destination since opening in 2006. Seven years on, Adam is trying to bring the same fine-dining experience from the crisp white tablecloths of Trinity to the humble table at home with a catering service for fans of his elegant fare. 
Crisply Dressed Wait Staff
Available for groups of six to 14 at the value of £100 per head, the fully-catered dinner party includes a five-course tasting menu overseen by Trinity's exceptionally talented head chef Graham Squire, a team of crisply-dressed wait staff, and the option of an aperitif on arrival or paired wines for an additional £40 each. Alternatively, Trinity At Home can advise perfect pairings should hosts wish to use their own cellars. Completely removing the stress of prep and the strain of planning from any soiree, dishes can include the likes of roast halibut, wild fennel, carrot and cockles; venison wellington; and warm brownie, fresh blackberries and blackberry sorbet.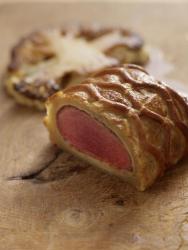 All hosts need to do, in fact, is be cutthroat when it comes to the guest-list, and perhaps make like a movie-Maître d' and demand a healthy bribe of £20 for the pleasure!
Whilst Trinity at Home is available within a South West London radius for now, there are plans to extend this in the near future.
For more information or to book please email events@trinityrestaurant.co.uk or call 020 7622 1199.
Trinity at Home By Trinity
4 The Polygon
Clapham
London, SW4 OJG