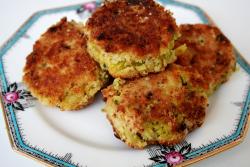 On Thursday 20th November, the Urban Rajah is hosting his supperclub The Great Indian Food Feast at the stylish all-day dining restaurant, Lanes of London in Mayfair. Across four courses he'll spin diners around the Indian sub-continent, from the urban hustle of Mumbai, then down the Malabar coast and into the epicurean history of the British Raj.
The evening kicks off with a Lassi amuse-bouche, followed by a tiffin starter of Paneer Pakora and Shami Kebabs with Kachumber Salad and Tamarind Chutney. The main is inspired by dishes dating back to the British Raj including Dak Bungalow Chicken Curry, Pindi Chole, and Kitchri (kedgeree) with pickles and butter naan. Pistachio kulfi and spicy pineapple will round off the evening on a sweet note.
Lanes of London is also offering the Urban Rajah's tiffin board as a guest menu item from now until the end of the year. Priced at £12, the board will feature four delicious street food dishes from across the Indian subcontinent:'Shami Kebab' (minced lamb kebabs with Indian spices),'Aloo Tikki' (potato and cumin cutlets),'Paneer Pakoras' (India's national cheese dipped in a crispy tempura), and'Masala Fried Whitebait' (garam masala crusted whitebait, rinsed in lime).
The Urban Rajah is a food writer, cook, traveller and lifestyle adventurer with roots deep in the Indian Subcontinent. A regular on the food festival circuit and the host of frequent pop ups, Urban Rajah is currently one of the most exciting figures on London's food scene.
Tickets for the one-off supperclub on 20th November can be bought here.