September marks the start of the oyster season, this means that it's time for champagne and refreshing treats!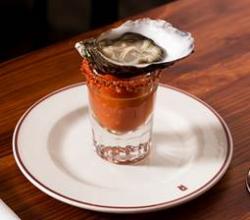 In East London The Richmond will continue with their amazing £1 Oyster Happy Hour Monday to Friday 6pm-7pm and Saturdays 5pm-6pm. With over six different breeds to try as well as Oyster Shooters it's perfect for kicking off any evening.
Craft London the latest venture of British Chef Stevie Parle in Greenwich Peninsula offers Three Native Oysters topped with Cucumber, Borage & Rhubarb. This quintessential British ingredients are all produced by the chefs in house or as locally sourced as possible.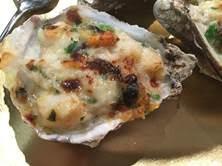 In Mayfair seafood restaurant Bouillabaisse will serve the finest Gillardeau oysters which are produced by the Gillardeau family for the last 110 years in the south of France. This oysters have a full fatty quality and a great seasoning naturally sweat and salty balanced known as the world's best oyster. As a special Bouillabaisse will do oyster in the shell grilled with a cheese sauce which is a mix of parmesan and cheddar, like a mini fish pie cooked in an oyster shell.