24th of September sees the arrival of Japanese week at William Curley's Belgravia store. Th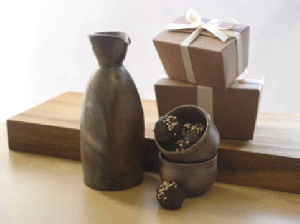 e award winning chocolatier will be celebrating his wife and business partner Suzue Curley's heritage with ten days packed full of Japanese inspired events, tastings and master-classes.
Until the 1st of October, visitors to the store can also look forward to an exclusive limited edition range of Japanese inspired chocolates, patisserie, hot and chilled drinks – even the decoration and sound track of the store will undergo a total oriental transformation.
The line up will include:
Japanese Chocolate Making Master-Class – Saturday 25th and Sunday 26th September, 2pm – 4pm
A tasting of all William Curley's Japanese inspired chocolates, the opportunity to see, taste and understand the raw Japanese ingredients William uses in his chocolates and also understand more about the different combinations he uses in the couture collection, and why. Guests will then learn to make their own Toasted Sesame Couture Chocolate and Yamazaki Whiskey Truffles which once finished will be beautifully boxed and wrapped ready to take home and enjoy. £75 per person.
Japanese Tea and Chocolate Pairing Evening – Wednesday 29th September, 7pm – 9.30pm
Hosted by William Curley and John Kennedy from TeaSmith. Guests will be greeted on arrival with an Oolong Tea Champagne Cocktail, enjoy home-made Japanese inspired savoury canapés and sample 8 Japanese teas paired with 8 Japanese inspired chocolates and a delicious patisserie to end the evening. £55 per person.
Sake and Chocolate Tasting Evening – Thursday 30th September, 7pm – 9.30pm
A tasting of six different Japanese Sakes, paired by Sake expert Gilbert Winfield with William Curley's superb chocolates. Because of its unique 'umami enhancing' properties and low acidity, Sake is one of the best drinks to pair with chocolate, and the distinctive, delicate flavours of our chosen Sakes beautifully complement the smooth richness of William's confections. Guests will be greeted with a glass of champagne on arrival and enjoy delicious Japanese inspired canapés. To finish there will be another Japanese speciality, Shiraume Umeshu, a plum infused liqueur. £55 per person.
You can visit the William Curley store at 198 Ebury Street, Belgravia, London.