There's nothing better than the British summertime and to celebrate, Wines from Rioja has announced the 'Rioja Summer of Tapas Fantasticas' which will include a series of public events and activities designed to bring the heart of Rioja right here to the UK and Ireland.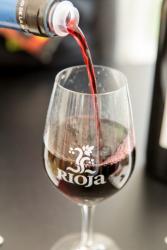 Centred around the beautiful pairing of the zesty, savoury flavours of Spanish tapas and the versatility of the crisp whites, deep reds, and bright rosés that have made Rioja famous, the Rioja Summer of Tapas Fantasticas will be not-to-miss this year!
 Tapas Fantasticas Sessions – Impress your friends and become an expert in all things Rioja with this series of masterclasses in conjunction with Rioja Retailers of the Year Prohibition Wines and Laithwaite's. Over the course of the summer, Muswell Hill-based independent merchant Prohibition Wines, along with a selection of Laithwaite's retail outlets across the country, will play host to a series of evenings of Rioja and tapas, hosted by leading wine experts, chefs and TV personalities. Eat, drink, and be merry at the Tapas Fantasticas Sessions this summer!
Tapas Fantasticas on Tour – Experience Rioja in a whole new way starting in June when Wines from Rioja begins its journey across the UK and Ireland. See if you can spot the Wines from Rioja tapas bar at food festivals – including Taste of Dublin, and Foodies Festivals in Bristol, Edinburgh and Oxford from June to August. Enjoy a broad selection of Rioja wines alongside classic and contemporary tapas dishes provided by London based Spanish caterers and jamón specialists Bar Tozino. Wine experts Susy Atkins and Jane Parkinson will offer informal masterclasses to festival goers so they can learn to make the most of Rioja with their favourite foods.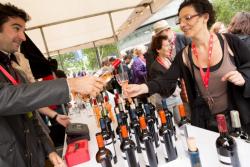 Taste Tapas Fantasticas – Live in London? Your summer is now sorted thanks to Wines from Rioja's restaurant festival (now in its third year) which will see top London restaurants celebrating Rioja wines with a series of promotions, tastings and events, designed to highlight Rioja's versatility when paired with different types of foods and flavours from around the world.
Olly & José's Tapas Fantasticas – Always thought only white wine went with fish? Never reach for a glass of red when you're slicing cheese? Wines from Rioja is working with renowned Spanish chef José Pizarro and award-winning wine expert and author Olly Smith to dispel food and wine myths this summer through a series of online videos. Learn to prepare some of José's favourite meals while Olly talks you through which bottle you'll need to bring your dish to life.