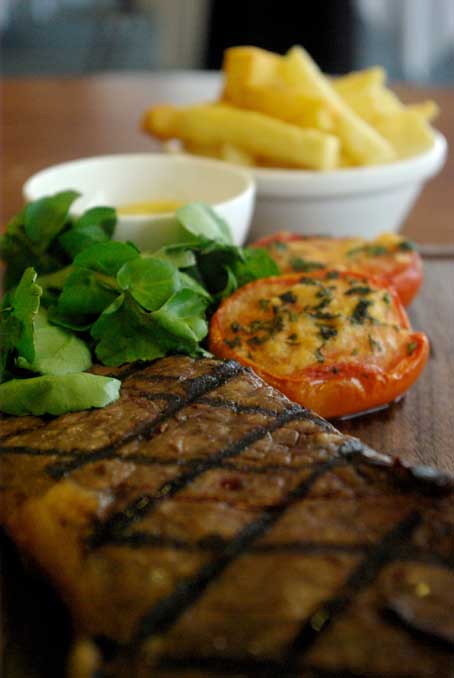 _New brasserie brings West End style and quality cuisine to London's Royal Victoria Dock
Docklands Bar & Grill, set in the heart of London's Docklands, offers stunning views of the Capital's waterfront, mixed with traditional British and European cuisine and unique drinks menus.
The first restaurant of its type in the area, Docklands Bar & Grill is already proving popular with diners with home-cooked, traditional cuisine .
Executive Head Chef Olivier Ruiz has carefully sculptured a menu to reflect his passions for French and British cuisine, using the very best local and regional ingredients. 'Docklands Bar & Grill is about producing the best recipes with the finest ingredients," says Ruiz. 'The seasonal menu will include daily food specials as we ensure the food served to our customers is unsurpassed."
Ruiz's signature dishes include fish pie, made with fish sourced daily from nearby Billingsgate Market (£13.50); the Docklands Burger with Berkswell cheese and onion compote and thick cut chips (£9.75); and Black forest gateaux (£5.50). Other suppliers include Aubrey Allan, Meat Buyer of the Year in 2008; Sally Clarke breads; Jude's sorbets and ice creams; and organic fruit and vegetables from the Home Counties.
Docklands Bar & Grill is located at Royal Victoria Dock, Western Gateway, London E16 1AL. For more information and reservations, call 020 7055 2119 or visit www.docklandsbarandgrill.co.uk.