A few years ago, sherry was about as cool as socks and sandals or The Royal Family, but presto-cha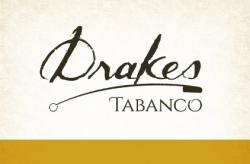 ngo, here we are in 2013 and both have undergone a bit of a make-over. What was once the chosen tipple of the brothers Crane, is now getting back to its Spanish best, and Drakes Tabanco, a traditional tavern typical of Jerez, Spain, is set to open in Fitzrovia on Monday 7th October. Uniquely, in tabancos sherry wine is served straight from the barrel, and Drakes will be offering a choice of natural wines and artisan beer to go along with it. For starving sherry fans, a Spanish-British menu will also be served.
Towards the back of the tabanco will be a dining area, where table service will be offered with guests ordering from the full food menu. A specially prepared'sherry matching' tasting menu will also be available at a U-shaped bar which will be available for groups to reserve.
From the team behind Copita and Barrica, expect an Andalusian and British-inspired menu, including a range of charcuterie; with cured meats, Iberico pork tongue and goose rillettes, and a seafood board which will include air-dried mojama (tuna), smoked scallops and gravadlax. Larger dishes such as octopus stew, lamb breast and pork cheek will also be available, with prices starting from £4 per dish.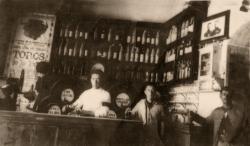 Fino lovers can sample the limited release en Rama sherry, hand-bottled especially for Drakes Tabanco. Among the range of largely exclusive sherries in barrel is an off-dry Rare Old India – a blend of long-aged Oloroso and Pedro Ximenez, and a standout 30 year old Antique Palo Cortado. The limited release Fino en Rama and all the sherries in barrel are produced by the renowned Bodegas Rey Fernando De Castilla. Prices start at £2.90 per glass.
When entering Drakes Tabanco, a traditional counter will greet guests, where they can have a glass of sherry taken straight from the barrel using a venencia – the traditional tool of the bodega's Capataz, or Cellarmaster. In true tabanco tradition, customers will also have the unique opportunity to fill a bottle from the barrel of their choice to take home, or purchase from the'shop shelf' some rare offerings from Jerez's most respected family-owned bodegas. These include Fernando de Castilla, El Maestro Sierra, Emilio Hidalgo and Limited Edition Specialists, Equipo Navazos.
DRAKES TABANCO
No.3 Windmill Street
Fitzrovia
London W1T 2HY
Follow Drakes Tabanco on Twitter @DrakesTabanco #DrakesTabanco