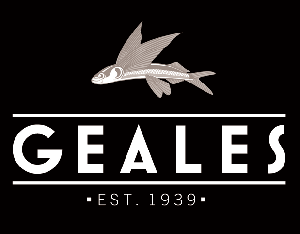 Restaurateur and hotelier Mark Fuller will be opening a second branch of the Notting Hill favourite, Geales, on the 16th of September in Chelsea Green.
This follows the success of the May 2007 relaunch of Geales, which has been serving up fish dishes since 1939. The new branch will continue the tradition of serving up fine fish dishes as well as the everyday classics. The executive chef, Oli Burgess, has created an exciting new menu which will include Homemade Fish Soup, Geales Classic Fish Pie and traditional Fish and Chips.
The décor will also echo the rustic, relaxed feel and old-school charm of its Notting Hill forefather but will also have a Chelsea feel with its grey walls and dark wood panelling.
To visit the new restaurant, head to 1 Cale Street, London, SW3 3QT www.geales.com