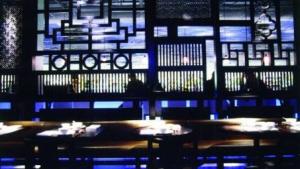 Alan Yau's hugely successful concept restaurant Hakkasan has been wowing diners over at Hanway Place since 2001 and now Londoners will be happy to hear they'll be able to explore a whole new branch in Mayfair.
Hakkasan will be launching close to Berkeley Square on Bruton Street in November and it's guaranteed to bring it's trademark Michelin-starred Cantonese cuisine to a brand new audience. Just like it's sister branch, the new restaurant will feature a below ground dining room with moody lighting throwing intricate shadows from Oriental carved screens around the room.
Hakkasan Mayfair will be set over two floors with seating for 145 diners as well as a private basement dining room and a 75 seater bar and lounge dining area.
Executive head chef Tong Chee Hwee, who's overseen the menu at Hakkasan's since it's first day, will be in charge of the kitchen. He's the man that's credited with winning a host of awards for the restaurant including Tatler's Best Newcomer and the Michelin star in 2003.
Food wise guests can expect menu favourites like Jasmin tea-smoked pork ribs and silver cod with champagne and Chinese honey but there will also be new creations to try out. Steamed New Zealand mini lobster, sliced blue abalone in Hakka sauce and black truffle roast duck will all being making their debut at Hakkasan Mayfair.