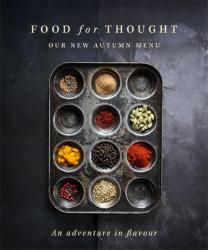 The traditional French brasserie of white tablecloths and pewter is gone now at Raymond Blanc's Threadneedle Street restaurant. The makeover, the publicity says, brings, "a new sophisticated and contemporary look, suited to its iconic city location". All 18 Brasserie Blancs, or BBs, are now being revamped, with the traditional brasserie image updated.
Contemporary and swish it is – a palette of teak, slate grey, marbled stone and incredible blown glass chandeliers in ballsy mustard. Airy, high ceilings. Contrasted with this are the Japanese-style wallpaper panels and rustic oak timber tables – and pizza paddles mounted on the wall,  although I thought they were oars. It looks good,  though it may be a little conceptually confused.
The place – as it always has been and as expected – is populated by wealthy-looking City types just jetted in, Louis Vuitton luggage trailing behind them. There's a small mezzanine for covert romantic City assignations.
Apparently some regulars have wanted the old furnishings back, as this makeover does render the place similar to nearly every other restaurant in the Square Mile, but the food hasn't changed and is still as good as it has been.
I went in sceptical, but we were mighty impressed by the quality of dinner for the relative prices: BB does have a reputation to maintain of course, but you don't HAVE to be a City banker to afford it here. 
We first tried Mediterranean fish soup with garlic and saffron rouille, croutons and grated cheese. We'd had a "fish soup" for twice the price at a posh restaurant in Keswick the week before which was abysmal – tinned tomatoes flung around a few capers. So we were trepidatious but wrongly so – a powerful fish stock and creamy broth with some whipped salty egg yolk to whisk into it was excellent. There was a hint somewhere of truffle but we weren't complaining.
We also ate Cromer crab and prawn butter which had good white crab meat, strong flavour, but the shrimp was not so apparent. I liked the cheeky chunks of avocado crouching at the bottom of the Kilner jar.
For mains, we went classic French. What else? The duck leg confit with slow-cooked tarbais bean and smoked garlic sausage had a good crispy skin and well cooked meat but somehow chorizo had crept into the stew instead of garlic sausage which was too strong for the gentle pool of butterbeans.
A had boeuf bourguignon with lardons, braised baby onions, mushrooms and smooth mash. It was a bit small for him but beautifully intense, he said, "powerful" he said.
Pudding we had a morello cherries frangipane with toasted almonds, pistachios and vanilla Anglaise. It was open, spongy and eggy with startling cherries, plump as swollen dates. We'd been accompanying our meal with a raffish husky Grenache/Syrah from Côtes du Rhone, Château Montfaucon which was very able.
While BB may have lost some of its old school charm décor-wise, the food was up to scratch and the romance seems to be pulsing, if shyly on the mezzanine floor.