Nik Speller heads down Brixton way and finds Carioca has nothing to do with getting drunbk and singing along to a tape.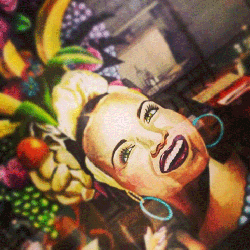 I'm not sure if the atmosphere of a place comes from the people or the soil on which it stands. Perhaps, 300 years ago, the farmland that is now Brixton was one of the more eclectic and eccentric corners of feudal England. Somehow I doubt it.
Visiting Brixton can be a shock to a system not prepared. Walk for two-hundred metres in any direction from the tube and one finds a whole range of weird and wonderful characters, talking to the air in-front of their face or, occasionally, making rude, lude and unintelligible remarks towards those walking past. The maze-like streets don't help, criss-crossed by railway lines that hang overhead, an obstacle course of blood, guts and fish juice spilling from the unbroken wall of butchers, fishmongers and grocers.
Brixton is a wonderful place, though. Once the initial shock settles, you realise that tucked away in nooks and corners lie some food and drink gems. Brixton Village, a refurbished market that has won countless awards and plaudits, continues the Brixton feel, offering almost endless eateries buried within a warren beneath the railway. The more ordered, yet no less sedate, Market Row – on the opposite side of the Atlantic Road – is a thoroughfare of culinary delights, interspersed by shops selling plastic-cased religious iconography and £1 washing-up bowls.
Carioca is one such culinary delight. A recently renamed and refurbished restaurant, Carioca serves up Brazilian delicacies, including a perfectly balanced lime-filled caipirinha. The memories of a heavy night out in Rio came flooding back with each sip. We were fortunate enough to be given a tour of the menu by the waiter, complete with historical and geographical notes for each dish. Fascinating insights that I'm sure he's happy to deliver to any customer who asks.
Starting with a tapas like pre-starter of small sharing plates, we dove into beef empanadas, spiced chicken wing skewers, lang kibbe, and coxinhas de frango (small parcels of herby chicken). Each plate radiated warmth, with a light spicing for our delicate English palates, and finished up completely clean, save for the dusting of herb and chilli flakes. As testament to the tender chicken skewers, the vigour with which I attacked the meat, stripping every strand from the bone, was compared to that of a Jamaican –  by a Jamaican. High praise indeed, for both dish and diner.
The real starters continued the sharing tapas theme, served in groups of threes on small plates. Bahian fish cakes were as described and generously filled with fish, rather than the fish flavoured potato that some restaurants pass off as the same dish. The pao de queijo recheado – a small soft chewy bread, not unlike an Italian dough ball, filled with cheese – were a highlight. They seemed so simple and, frankly, boring, but they're an insanely morish dish and I could easily demolish a couple of dozen in a day. Very easily, in fact.
After a culinary march through the starters, the main course was almost forgotten and being served on only two plates – one for each diner – the spectacle of the earlier courses was lost. Not for long though. I can't comment on the beef skewers and cassava chips. I had a small sample, but was distracted by my feijoada, a stew of beans, pork, pork and more pork, and beef.
This was a defining memory of Brazil – meat with everything. In Portuguese a word for'vegetarian' doesn't exist. Here, it was slightly more refined than the piles of steak you see in a Rio cafe. Accompanied with greens, plenty of rice, and a dusting of spiced cassava ingredients in a small pot. It's a dish that gives you every element on a single forkful – a real stew, bursting with earthy flavours from the beans and the smoky pork. If only I'd had a couple of cheese breads to soak up the leftover juice.
Carioca might not be a first choice for everyone who visits Brixton Village, drawn instead to the more fashionable Honest Burger, Champagne + Fromage and Franco Manca. It should be high on the list though and clearly word is getting around. As we left, almost every table was full, conversations lost in a sea of cheese breads.