6 Lisle Street, Soho, WC2H 7BG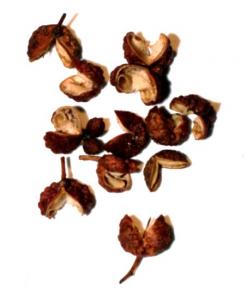 There's a trend to big up Sichuan food right now. It's all about having the guts to eat tripe, as well as the testosterone taste buds to take on fearsome amounts of chilli and the mouth-numbing effects of the Sichuan pepper itself.
What helps the trend is that some of the better Sichuan restaurants, such as Chilli Cool and Gourmet San, are cheap and cheerful places that appeal to the post-backpacking, job-in-New-Media, type of person. What's missing though is somewhere a bit posher, and located a bit more centrally, somewhere that we older chaps can take the good lady wife.
Well Empress of Sichuan fits that bill rather nicely. It used to be Keelung, in fact it still is really as they've only changed the chef and menu as far as I can tell. Taking away the fresh fish display and replacing it with a mop, a bucket and one of those yellow, multi-lingual, floor signs that says 'Wet Floor' seems a dubious design decision though.
Service is a bit classic Chinese – no one volunteers to take our wet coats or umbrellas until we specifically ask to be unencumbered – and there's a bit of an air of 'can't be arsed' in the air. The menu also has the wonderful spelling mistakes you just don't see anywhere else. Some of the sweet dishes are described as 'sweat' dishes for example, which may be true but in which case is taking authenticity too far.
Now on that subject of authenticity I am not one of those people who will proudly tell you that they once trekked around Sichuan on a budget of 65p a month and had some 'rilly awesome!' dishes in roadside shacks. So I don't know whether what's in front of me here is the real deal or an imitation. I do know nice from nasty though, so I hope that will suffice.
There's an awful amount of offal on the menu. I like that but P is not so keen on eating intestines so we compromise with some Shadow Beef. This dry, translucent meat is reminiscent of beef jerky, or South African Biltong, and is excellent. The chewiness is rewarding, letting go a subtle sweetness that melds with the sesame seeds and piles of dried red chillies all around. The chillies have done their flavouring work, so you can eat them or leave them, or best of all, just eat in moderation. Sichuan pepper was in the mix, but not as assertive as I'd have expected.
The big thing here, and boy is it big, is the Farmer's Fish (presumably he's a fish farmer). A whole sea bass that has been baked whole whilst covered in a paste of black bean, spring onion and cumin. I look at it, P looks at it, we don't know what to do with it, where's a Maitre D' when you need one? One of the waitresses comes over and takes it to bits for us, not terribly efficiently, but she means well and does a better job than I would have done.
This fish is blindingly good; the paste has protected it while it cooked and is an excellent foil for the subtle flavour of the moist and perfect flesh. Being cooked on the bone has really helped too; it's the best way to cook any fish, or indeed meat of course.
Lamb with chillies and Sichuan pepper (you aren't going to avoid these if you want the best dishes) is another cracker of a course. Under the mountain of glossy red chillies are nestled nuggets of deliciously tender lamb. The peppers are not as citrussy as I'm used to, possibly not as fresh as they could be, but they still deliver the all-important Ma La effect as my increasingly numb lips testify.
And to go with it all, green beans and minced pork. This is something that I've had before and liked a lot, here it has all the flavours it should have, although the mince needed a bit more browning, but oh my the salt! It was way over the top, which was a shame. We ate as much as we could, but the excessive salt content finally defeated us. Sticky rice was all we needed to go with each dish.
And for dessert, sweet potato slices covered in sesame seeds and then deep-fried. This made them lip-searingly hot, obviously, but once they'd cooled down they were deliriously addictive. My one portion had five slices, plenty for two so we shared.
I got the feeling that we only touched the surface of what's on offer here. Dishes we spotted on those tables with Chinese diners looked rather exciting. It wouldn't do the Empress any harm to employ a waiter to help the Western diner discover the menu's inner secrets and lure us away from the Peking Duck side of things. Otherwise though, the old girl is serving up some royally impresssive good grub.