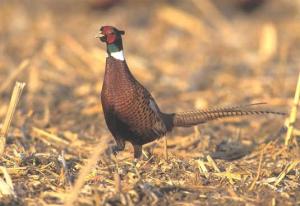 There still may be just a whisper of game left if you're quick. Two very different establishments this season, with opposing cuisines, have been in on the act of serving the furred and the feathered.
Trishna, whose wild game menu arrived a few weeks ago, offered an interesting platter of Indian-shaded game when we visited. And game, with its livery, strong taste, can withstand cumin, mustard and coriander surprisingly well. Pheasant, partridge and pigeon have all featured on the menu too since, apparently in an ad-hoc way, although not the night we toddled up.
When we went, we started with the venison seekh kebabs with pickled cabbage -superlative – this meat works excellently with the rolled spices – much better than any lamb seekh kebabs I'd had for years. However, the Tandoori Guineau fowl, fennel seeds and red chilli masoor lentils tasted a little too much like chicken for our liking. Mustard grouse with lacha piyazz (pickled red onion) and missi roti was also lovely, the fowl gooey and buttery, standing up well to the mustard and acidity of the onion. Wild rabbit biriani to me seemed as alien as duckling milkshake or viper pie but it was beautifully rich. Intriguing though it sounded, however, the spinach, yoghurt and dill didn't work. Dill and spinach is just weird.
For pudding, the lime and black pepper ice cream was experimental but not necessarily moreish and the saffron and pistachio had depth, though was overpowered by the saffron. The gulab jamun with strawberries and icecream, however, were little stars in the firmament.
The next week, in the name of comparison, we visited the very English Harwood Arms in Fulham whose game menu is called a Celebration of Grouse. I thought I knew scotch eggs till I tasted these ones. I'd thought scotch eggs were pink, devilled worm balls encased in orange filings but this one was gorgeous – wobbly, warm with a golden runny yolk. As part of the starter, we also had a tumbler of game tea which was mushroomy and homey, and a venison and walnut terrine with pickled prunes, radishes, dandelion and toast. The terrine was nutty, knobbly and distinctly ungreasy although that did make it tricky to spread on the toast. Our main of whole North Yorkshire grouse with roast pumpkin, brown bread sauce, blackberries and smoked bacon was good, though by now, my tongue was becoming acclimatised to game – was it worth being shot for an acclimatised tongue? We took our pudding of Bramley apple doughnuts with spiced sugar home, eaten for breakfast.
Oh, I forgot the Tunworth with English truffle and oatcakes. How on earth could I? What amazing chunky truffle. But no amount of coaxing would draw the charming waitress to tell us the secret truffle source. And now my moan, which actually is about none of the above. So taken was I by the Tunworth, I visited a very exclusive cheese establishment in North London to buy one of the same. Remind me not to visit Exclusive Cheese Establishment straight after yoga and wearing a sleeveless hoodie. I was followed around, viewed with concern, before finally, the cheese man blurted out, 'Are you ALRIGHT?" This, after two minutes of looking. Next time, I will be sure to dress like a Highbury foodie (I thought I had). But zis, zis is another story, mes amis.