Fletching, Nr Uckfield, East Sussex, UK TN22 3SS
Tel 01825 722890| www.thegriffininn.co.uk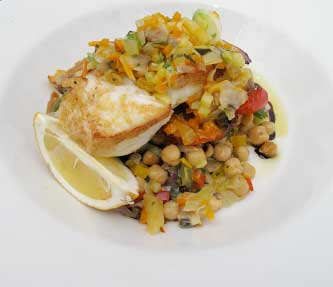 They apparently used to make arrows in Fletching – the fletch being the bit with the 'wings' on. Arrows used by the English at Agincourt were made here and anyone who has seen Olivier's Henry V will recall that those arrows pretty much saved the day. Is a meal here going to save my day though?
The Griffin Pub is about as old as Shakespeare, around four hundred years old actually, and it fits into the chocolate box perfection of its village perfectly. The bar is cosy and the customers well bred and affluent – I suspect most commute to the City to their well -paid jobs ruining the economy. The restaurant looks tidy and smart, but with the sun beating down we had phoned ahead and reserved a table in the garden. This was a calculated risk – the wealthier the parents, the more inclined they are to let Theo and Clarissa run amok in pub gardens on the simple premise that, if their children are busy annoying everyone else, they can't be annoying them.
It may have been different in the BBQ section of the garden, with its wonderful views over open countryside, but our bit was happily kid-free, pretty and peaceful with wooden tables and umbrellas, proper cutlery and napkins. The menu was an equally simple affair of two courses for £25 or three for £30. Good psychology that, why skimp on five pounds? Might as well have all three courses. So we did.
A washing machine in a building nearby set up a quiet drone but there are worse things to hear, such as the bloke at the next table. He thought he was Chris Martin, right down to the hair and Gwyneth's sunglasses and white sandals, and was barking at the waitress from a near supine position in his chair. Ignoring him and hoping the waitress would soon tip his soup into his lap, was easy because the menu was full of good distractions, many of them locally sourced.
Char grilled boneless quail with mascarpone, cream, crispy pancetta and jersey royals,, was accurately grilled; with a bird this small overdoing it can be a matter of seconds. You don't get much meat with a quail of course but what you do get is sweet and delicious. The jersey royals were just enough but the mascarpone cream seemed pointless and excessive. Maybe it would have been balanced out by the salty pancetta but I didn't get any, an omission I only spotted when I saw someone else's dish going past later. Next door's seared Rye bay scallops with rosemary crushed sweet potato and roast pepper was to my mind sweetness piled upon sweetness, but they were top quality scallops and properly caramelised.
Good dishes overall but mains were better – my pan fried halibut was a superb hunk of fish; snowy white flesh and a properly seared skin surrounded by al dente chickpeas, some wood roasted red pepper and a small shoal of cockles. Texture and flavour wise each played off the other perfectly.
A whole roast black bream was equally good, it wasn't quite whole as it had lost its head but otherwise it was all on the bone and that's where the flavour lies. Again it was sea fresh and the aniseed notes of the confit fennel and the tang of the capers worked fine, some sliced Jersey Royals proved adept at soaking up the flavoursome juices.
I didn't go a bundle on the lemon balm pannacotta with candied lemon and lemon syrup. The pannacotta had started to collapse like a Queen's birthday Guardsman in the heat and the candied lemon was essentially lemon dredged in icing sugar. I was told the apple and blueberry crumble was great, though.
Nice friendly service, good value and pretty much 95% success rate on the food. It all made me want to try the evening a la carte menu. In Fletching The Griffin on this evidence accurately hits its target.