Zia Lucia Merges With Berto For New Pizza Pasta Restaurant
Two Italian brands are joining together to create a new pizza pasta concept launching on Holloway Road this July.
Zia Lucia first opened on Holloway Road in 2016 with 4 types of pizza dough and was an instant hit with locals. The brand, which was inspired by one of the founder's aunties, soon grew to be one of London's favourite pizza brands, and has launched 5 sites across the city since.
Berto, a hand-made fresh pasta concept joined the family in 2019, opening up right next door to its sister venue and specialising in 4 different kinds of pasta dough.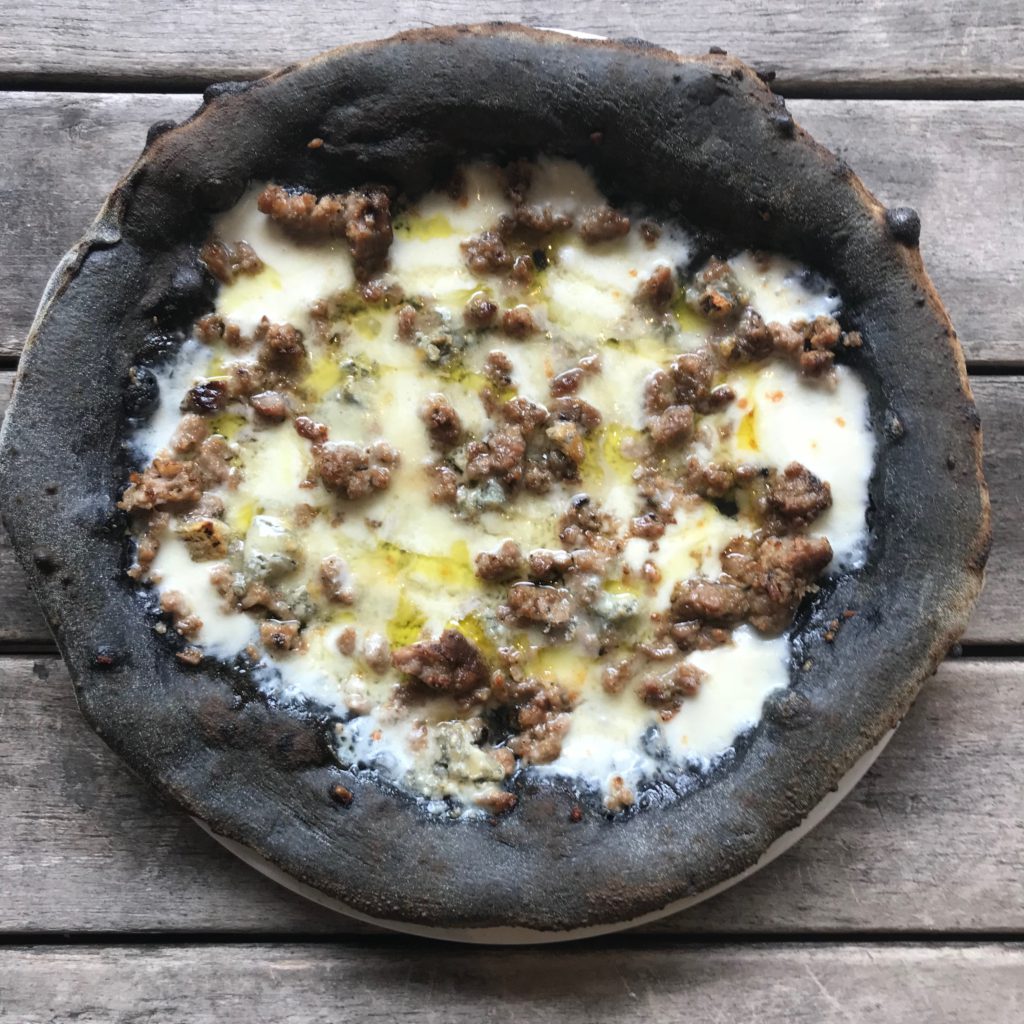 The walls between the two restaurants have been opened, a second beautiful hand-crafted pizza oven has been added, and the two concise menus have been combined.
The result is a large, airy and light filled restaurant boasting 75 covers inside and 25 outside with an offering that allows guests to enjoy not only the best of both Zia and Berto's food, but also additions to the menu such as chef's delicacies: inspired by the food scene the founders grew up with.
All for an authentic, artisanal food and friendly neighbourhood atmosphere.
Zia Lucia's unique variety of Italian 48-hour slow fermented doughs are inspired by ancient traditions brought from across Italy to London. The recipes range from the traditional flour dough and healthy wholemeal option to a gluten free option and Zia's signature vegetable charcoal black base, while toppings are authentic, fresh and seasonal.
Both Zia Lucia and Berto use 4 different flours to create four signature pizza and pasta doughs: from traditional to wholemeal, from gluten free to the black dough – a huge hit among customers and food critics – a signature crust made with vegetable charcoal flour.
Any pizza can be chosen on 1 of their 4 doughs, as well as any pasta sauce can be paired with 1 of 4 doughs. Customers to choose from endless combination of authentic yet innovative taste, making it a unique experience in the London food scene.
Examples from the new Berto and Zia menu i:
Pasta:
Any chosen pasta dough (egg, vegetable charcoal, wholewheat vegan or gluten free)
• 10 hours slow cooked beef ragu – £10.5
• Sauteed shiitake mushrooms – £9.5
• Spicy nduja and fresh burrata – £10
Pizza:
Any chosen pizza dough (traditional, vegetable charcoal, wholewheat vegan or gluten free)
• Andrea Pirlo (mozzarella, gorgonzola, apple, olive pathe) – £10.9
• Spicy burrata (tomato, mozzarella, fresh burrata, spianata spicy salami) – £11.95
• Arianna (mozzarella, gorgonzola, fresh sausage, honey, truffle oil) – £11.95
Alongside the pizzas and pastas, the menu features a generous selection of Italian style starters, such as melted caciocavallo cheese with fig confiture, chef's special "Occhio di Berto" – a traditional egg yolk, pecorino cream, olive pathe and truffle oil dish and a selection of different burrata serves.
The dessert offering features the likes of traditional gelato and an award winning tiramisu.
Zia and Berto offer spritzes and Negronis for Aperitivo and a beautiful selection of wines and Prosecco from small Italian producers, alongside a selection of digestifs. Those looking for a refreshing beer to accompany their main can choose Zia Lucia's very own 'Birra Cabriole', an Italian unfiltered lager developed especially by Claudio and Gianluca to complement the restaurant's 4 signature doughs.
Zia Lucia & Berto
155-157 Holloway Road
London, N7 8LX
www.zialucia.com & www.berto.uk
Opening times: everyday, 11:30 to 22:30 (last order)