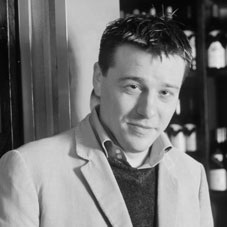 Whether or not vines were grown and wine made in Britain before the arrival of the Romans is open to debate as there are no reliable records pointing one way or the other. Wine amphorae, dating from before the Roman conquest, have been discovered on sites in southern England, which could indicate that wine drinking was prevalent. Strong trading links with France and Italy allowed wine to be imported relatively easily and it would therefore seem unlikely that there was any need to establish vineyards in this country.
The Romans liked their wine whether home grown or imported. After invading Britain in AD 43, wine drinking became more commonplace and whenever Roman villas, houses and garrisons have been excavated, there is nearly always archaeological evidence of wine amphorae and drinking cups, and occasionally grape pips and stems of bunches of grapes.
By the time the Romans began to leave at the end of the fourth century, Christianity became more widespread and wine drinking, playing as it did an important part in Christian ceremonies, was more accepted. Whether this was of local or imported wine, it is hard to say. If there were vineyards, then they were undoubtedly attached to religious institutions such as monasteries.
1066 marked the start of an era of viticultural activity that would not be matched until the current revival which began some 900 years later. With William the Conqueror came French Abbots and their monks who were experienced in winegrowing, along with soldiers and courtiers for whom wine was a daily requirement.
The Domesday Book (1085-6) records vineyards in forty-two definite locations.
Interestingly enough only twelve of the Domesday vineyards were attached to monasteries. Most belonged to nobles and were undoubtedly cultivated to provide them with wine for their dining tables and altars.
There were two main areas of monastic viticulture: the coastal areas of the South East, and the area covering Somerset, Gloucestershire, Herefordshire and Worcestershire. Many sources point out that the climate improved for a period of 300 years starting from about the time of the Norman invasion and citing this as a reason why so many vineyards were planted.
Nowadays, English wine is governed by The Quality Wine Scheme with regional associations, a bit like the Appelation Controlée in France. The Quality Wine Scheme was established in 1992 to create a category of English and Welsh wines, equivalent to the Appellation Controlée in France, as well as a Regional Wine Scheme. Previously all still wines produced in the UK were classified in the Table Wine category. A Quality Wine Committee is now in place, comprising members of the industry, represented by the UK Vineyards Association and National Farmers Union as well as expert advisors and enforcement authorities – DEFRA and the Wine Standards Board.
Since 2004 the regulations have been revised on a Europe-wide remit to amend the labelling laws.
Under these new regulations, the following labelling has now been introduced:
– English (or Welsh) Vineyards Quality Wine psr (produced in a specific region)
– English (or Welsh) Regional Wine
– UK Table Wine
Most of what's planted in the UK is predominantly Germanic and French driven. Grape varieties such as: Auxerrois, Bacchus, Müller-Thurgau, Ortega, Pinot Blanc, Pinot Gris, Schönburger, Seyval Blanc (the most widely planted of them all), for the whites, and: Dornfelder, Pinot Noir, Regent, Rondo and Triomphe, to name but a few are cropping up nicely and producing wines of immense clarity and finesse.
Since 1992 what's interesting is that the amount of vineyards and the total number of wineries has fallen quite dramatically; 457 – 383 and 157 – 98 respectively. In terms of bottles of wine produced 1992 heralded 3,523,734 bottles. 3,292,667 of which was white wine! In 2007, when there was a total of 1,326,400 just under a quarter of that accounted for red wines.
Plainly then, having been invited along to a tasting of English wines at Chelsea FC last week, it was obvious, well certainly to me anyway, that sparkling wine and whites generally rule the waves over here. With news that the South Downs will be the 'New Champagne' in a few decades time, due mostly to climate change and the fact that they have the same soil type there (chalk) wine producers are now beginning to create some rather interesting alternatives. The Queen even served Nyetimber to the Olympic Committee at a luncheon at Buckingham Palace recently and I'm currently in the process of cherry picking wines for their functions between now and the Olympics in 2012. Well, someone had to do it.
A few to look out for that really did warrant a second taste and maybe even a future listing were: Chapel Down, Three Choirs, Camel Vineyard, Ridgeview and Nyetimber. One thing's for sure though, English wines aren't cheap. Nyetimber's now being sold at the same price as non vintage Champagne, and tasted blind, it's actually much better than a lot of them too.
I'm looking to host my own 'Battle of Britain' during the summer, so if you are interested, please drop me a line and I'll keep you informed as to when and where it will be. tim@kitchenersmithwines.co.uk
Tim Kitchener-Smith is the Managing Director and founder of Kitchener-Smith Wines LTD. Set-up in September 2007, the company's main objective is to offer their clients new and exciting wines that you can't find in independent wine shops or supermarkets. They also advise clients on cellar management and have numerous bars and restaurants in London to which they supply wines and Champagne.
An amicable pro at tutoring tastings, Tim spends half his evenings somewhere in the UK gabbling on about what he knows best to those who pay to come and listen. Kitchener-Smith Wines Tours was launched in October 2008 as a means to offer bespoke tours of Champagne and Chianti in Italy. The first one kicks off in April of 2009. South African wine, safari, and golf tours hopes to be launched the following year, 2010. For more information, visit the web site www.kitchenersmithwines.co.uk