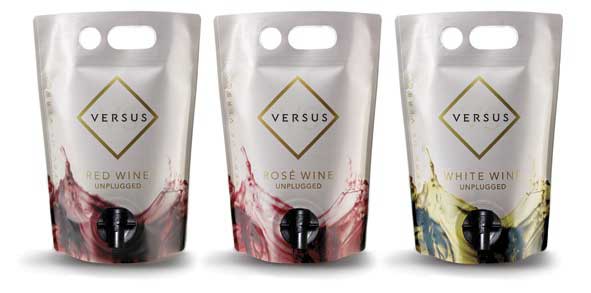 Forget broken bottle in the boot of the car, struggles with a corkscrew and trips to the bottle bank. These eco-friendly wine pouches are the ideal solution The Arniston Bay 1.5 litre wine pouch is available in Chenin Blanc Chardonnay, Pinotage Rose and Cabernet Sauvignon Shiraz, while there are red, white and rose 2-litre Versus pouches on the market.
With a leak proof tap, it's easy to squeeze into a bag and the packaging also allows contents to be cooled more rapidly than traditional glass.
Plus, they will last longer once opened (and stored in the ideal conditions) than a bottle product due the fact the pouch squeezes out any oxygen as it empties and no air makes contact with the remaining wine, whereas a bottles fills with oxygen as it empties. The wine in the pouch lasts up to one month, once opened.
A UK analysis (by PIRA) has revealed that the pouch the pouch has less than 20% of a carbon footprint compared to glass with the same volume of wine and is 100% recyclable.
"If all the wine our company exported to the UK was in pouches the volume of waste saved would fill 206 double decker buses, half of the ships used in ocean delivery could be eliminated and 18,460 tonnes of carbon dioxide would be saved, equivalent to the amount of carbon dioxide released by 5,777 cars." Gary Parker, Sustainability Director PIRA