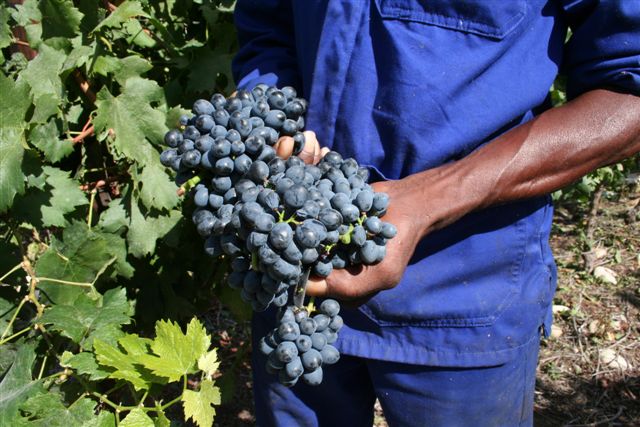 If you're looking for a guilt-free way to enjoy summertime drinking with friends, Fairhills – the world's leading Fairtrade wine brand – makes it easy with its wide range of reds, whites and rosés from South Africa and Argentina.
Fairhills is perfect for any occasion – whether it be dinner with friends or a picnic in the sunshine – and with 5p from every bottle sold going directly back to the wine growers and producers at the vineyards in South Africa and Argentina, it's easy to enjoy a glass or two knowing your contributions are helping improve the livelihoods of whole communities and their families.
Fairhills' wines are excellent quality too, standing up to – and in most cases – exceeding the quality of the non-Fairtrade wine it shares the supermarket and off-licence shelves and at no more than £5.49, the Fairhills range is excellent value for money.
So what makes Fairhills so different?
For starters, since the initiative began in South Africa in 2005, the living, working and social standards of the grape growers, producers and their families have improved enormously.
Within the workplace, employees have now been provided with employment contracts and are now paid above the country's minimum wage level. The pay cycle of workers' incomes has also been changed to monthly instead of weekly and employees are provided with financial management advice and training, which in turn is assisting with much of the community's alcohol abuse problems.
On a social level, over 3 million South African Rand has been spent improving housing conditions to bring these dwellings up to national and international standards, day-care facilities now accommodate all the pre-school aged children in the community and Fairhills' adult literacy centre is the largest in the Western Cape, providing basic reading, writing and computer skills.
All these changes in the Fairhills community mean that workers are not only given the opportunity to work in safe conditions where they are paid fairly for the work they do each day, but they are also able to pursue an education for themselves while their children are looked after and educated in a safe, secure environment, making for a more enjoyable place to live.
Building on the success of Fairhills South African projects in Stellenbosch, more projects have been introduced in the Mendoza region in Argentina and in late 2008 accreditation for a similar project in Chile was granted with a first vintage expected in the Autumn of 2009.
Angela Mount, consultant for Fairhills and ex-Somerfield wine buyer who a few years back had her palate insured for £10m said, 'Although many people in the UK are buying Fairtrade products – for example sales of bananas, coffee and chocolate are increasing each and every year – it's still very easy to remove yourself from what's happening in communities on the other side of the world when you're sharing a bottle with friends at a dinner party.
'It's not until you understand where the money is actually going and the amazing changes it's making within the community, that you begin to understand what one bottle of wine is truly worth."
So the next time you're searching the shelves for a bottle to take along to dinner, choose Fairhills and do your bit to create a fairer environment for the growers, their families and the community as a whole.