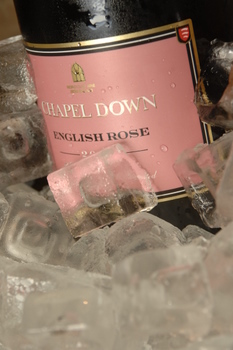 Joe Wadsack, the former Wine Communicator of the Year, will be at Richard Phillips at Chapel Down on Friday 30 January to give budding food and wine connoisseurs the opportunity to enhance their understanding of wine making by explaining the entire process, from tank to table and grape to glass.
The straight-talking wine writer and broadcaster will demonstrate his expertise and answer any wine related questions at the Tenterden-based restaurant. With tastings along the way, guests can also enjoy a four course dinner designed by co-owner and executive chef, Richard Phillips, in the restaurant, as well as two recommended wines – one patriotic, one adventurous – to match each serving.
The combination of England's finest wine producer and celebrity chef, Richard Phillips, has created a restaurant in the heart of Kent that will make an ideal venue for exquisite dining. 'Richard Phillips at Chapel Down', a £1m investment on the site of Chapel Down's famous winery in Tenterden, Kent, is the third restaurant to be opened by Richard Phillips, who already runs the very successful Thackeray's in Tunbridge Wells and Hengist in Aylesford, near Maidstone.
The master class starts at 7.30pm. Tickets for the wine evening cost £88 per person. Places are limited and can be reserved by telephoning 01580 761616.