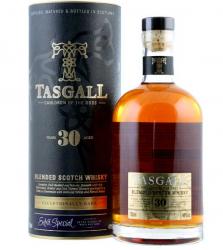 Asda has just released its first ever own-brand premium whisky range, aged blended whisky at a truly Asda price. And it's beautifully packaged too, a great gift for some lucky man and one you can pick up with ease.
Launched as part of the Extra Special range, Asda have  a 25-year-old for £50 and a 30-year-old for £60. Not bad when  Scotch aficionados can typically expect to fork out in excess of £200 for a 25-year-old blended whisky and over £300 for 30-year-old blend.
Blended in Scotland using Speyside and Highland malt whiskies with grain whisky from the Lowlands of Scotland, the two whiskies deliver exceptional taste at a fraction of the cost of similar products.
Asda Extra Special Whisky 25yr old and 30yr old blends are  available at 207 Asda stores nationwide and online at www.ASDA.com.
Blended Scotch whisky over 25 years old
Aroma:       A deep, vibrant aroma with layers of oak, baked fruits and spice.  Hints of nutiness and dried fruits add to the complexity
Taste:        A full bodied blend with an abundance of flavour.  Initially sweet, vanilla and creamy on taste with layers of cinnamon, nutmeg and oak tannin developing over time.
Aftertaste: The finish is long rich and elegant.
Blended Scotch Whisky over 30 years old
Aroma:           Rich and complex nose with deep vanilla oakiness and delicate spice.  The beautifully aged grain whisky blends perfectly with the vibrant fruity and floral notes in the single malts.
Taste:             A complex flavour a velvety smooth mouthfeel.  Fruitcake, honey and oak tannin all enveloped in a vanilla sweetness.
Aftertaste:The finish is exceptionally long and sweet.