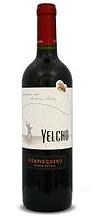 Do I like Carmenère ? 
Yes I do actually. In fact this red Grape variety produced one of Foodepedia's favourite'bang for your buck' wines earlier this year in the form of  Reserva Carmenère Yelcho 2009 (£7.50 The Vintner).
The Carmenère vine is historically a refugee from the 19th century Bordeaux phylloxera crisis. After disappearing from France this very attractive variety  flourished in its safe new home in the valleys of Chile.
Here, in a climatic environment perfectly suited to its character, the Carmenère grape is currently on a trajectory to stardom, producing wines of layered richness and depth.
Their appeal is due to a warm, spicey character and luscious fruit bathed in silky-smooth tannins giving a big wine feel that is mellow and satisfying.
Producers Concha y Toro are keen to widen U.K. awareness of Carmenère wines and they have initiated a facebook competition for the best description of their attributes. The first prize is dinner for up to six guests, prepared by celebrity chef  Paul Collins   That's got to be worth a punt; so let's get tasting!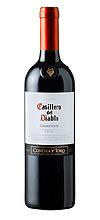 First up is Concha Y Toro's own Cassillero del Diablo, Carmenère 2011 which comes in quite economically at a modest  £7.45 (Slurp.co.uk ).
Purple edged and with a fresh nose of September blackberry picking, this wine is alive with young red fruits that are nicely tempered by nine months part-ageing in American oak.
It's mouth filling and punchy without being intense; a really drinkable all rounder for any 'red wine' food, from a good home-made pizza upwards.
From the same producer and a tad higher up the price scale is the appealing and dignified

Marques Casa Concho, Carmenère 2010  (£11.50 winedirect)
Showing a more sophisticated, creamy nose of ripe fruit, this wine has a very mellow and smooth presence.
The dark, velvet cherry and chocolate palate is warmly balanced with oak riding lightly on spicy, medium tannins. Again, the effect is pleasing and not at all intense despite the quoted 14.5% alcohol.
Marques Casa Concho is ready for drinking now and is an excellent partner for roasted game and poultry.
Both the Concha y Toro Carmenères, with their sweet fruit and calm, well integrated oak are good contenders for the dinner table but, if you're willing to spend a little more still, there's a delight to be found in the  respected Montes Alpha range of premium Chilean wines.

Montes Alpha Carmenère 2008 (£13.99 everywine.co.uk) shows the extra couple of years of age in its dense garnet colour. It's a wine of considerable individuality and is definitely my favourite.
It leads you in with a beguiling nose of  black plums and resin.The palate is round and smooth with herbal notes of thyme and sour cherry.
Twelve months of luxury in French oak barrels have given this wine lovely soft, cedary tannins and a structure that I think will develop further with ageing.
Tasting the Montes Alpha sends me into a dinner time reverie. I'm already dreaming about lean chunks of organic beef, casseroled with prunes and autumn vegetables and a nice big wine glass ready to fill.
Yes, I do like Carmenère. How about you ?
The Concha y Toro 'I Like Carmenère' Campaign runs until September 28th 2012. To learn more visit the Concha y Toro Facebook page:  www.facebook.com/conchaytoro