If you're a lover of the rich fruit and oaky flavours of Spanish red wines it's very likely that you have already tasted a number of examples from one company, Félix Solís Avantis. It's responsible for many of the Spanish labels on our supermarket shelves including such household names as Viña Albali and Pagos del Rey.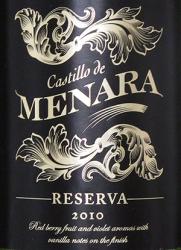 Originating from various regions, Félix Solís wines share an unmistakable Spanish character.
Good value from the Valdepeñas region can be found at Morrisons in the form of Viña Albali Castillo de Menara Reserva  2010 (£7.49  on promotion at £4.99*) made entirely with the classic Tempranillo grape.
It's a medium bodied red with good maturity and length ideal for accompanying grilled meats.
The earthy nose with aromas of cooked blackberry is followed through on the palate with flavours of dark cherry and plum enlivened by satisfyingly soft yet grippy tannins.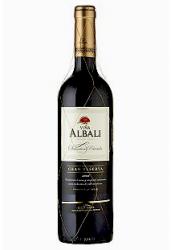 If  barrel-aged flavour really is your thing, it's possible to go all the way with Viña Albali Gran Reserva 2007 Selección Privada – Valdepeñas (Tesco £72.00 per case, equivalent to £12.00 per bottle).
With a rich forest floor or even barnyard maturity on the nose, the style here is more austere with charred oak presiding over red berry fruits.
The textured tannins and firm acidity make this a wine for rich tomato based casseroles or mature cheeses.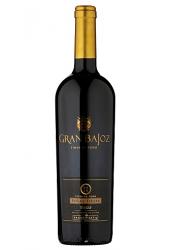 Our current favourite wine from Félix Solís is the powerfully fruity Pagos del Rey Gran Bajoz – Toro 2010 (Asda £7.98 on promotion at £6.48*).
With a vibrant garnet colour and bright cherry aromas this is another wine made with 100% Tempranillo grapes.
Lovely rich, ripe, red summer fruits on the palate are caressed by the warm cedar and vanilla flavours of good oak maturation.
It's a well structured, smooth and satisfying wine from the up-and-coming Toro region which, at its price, represents something of a bargain.
For full details on the wide range of Spanish wines produced by Félix Solís Avantis, visit the company website.
*Castillo de Menara Reserva in Morrison's currently £7.49 / £4.99 promo runs from 3rd November to 30th November.
*Gran Bajoz in Asda currently £7.98 / £6.48 promo runs from 2nd December to 30th December.