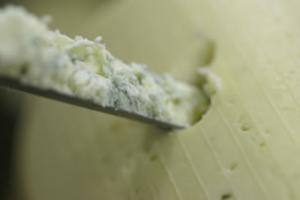 To Mark Hix's new restaurant in Soho where in the big basement a tasting of Irish Cheese is taking place. Now I am second only to Wallace in my love of the stuff, although Wallace's Wensleydale is not my favourite by any means. Ireland certainly has the grass for the cows and goats required, but can it cut the cheese? Let's find out.
Remarkably Ireland has only had a cheese making culture for around thirty years. To be sure cheese has been made there well back into the myths of time, but we were told it effectively died out for various economic reasons. No one present actually blamed the British for this but, as well-known, committed and dedicated liberals, we shifted uncomfortably in our seats all the same.
In the 1970's, as London discovered flared trousers and lava lamps, small Irish producers began making cheese for friends and family until cheese-making grew in stature and as an economic possibility. Each cheese was and is unique to the individual farm producer. The personality of the cheese maker, we were informed, was often to be found in the cheese. Which is probably why Dermot the Axe Murdering Schizophrenic hasn't managed to find a market for his produce yet. But if the Irish can succeed in selling us something as naff as cider poured over ice cubes then even Dermot has a chance to make his fortune.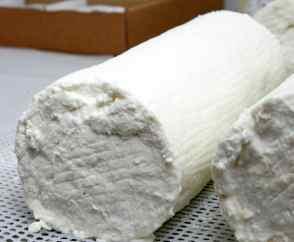 First up to the crackers was St Tola, a mild and creamy goat's cheese log such as you don't see very often. It's the stronger, affinee, goat's cheeses that mostly land on restaurant sideboards. Of course Siobhan McDonald, the maker, also sells the mature version too. This fresh cheese made from organic goats' milk, had a delicate herbiness from the grass and heather the animals feed on in County Clare.
Second on our race card was Coolea, which sounded like it could be a rapper but turned out to be a cow's milk cheese made since 1980 on the Cork/Kerry border. Reminiscent of a Gouda in its size and shape, it's made only from grass-fed animals and not ones that subsist on sileage. That's sileage, not sewage by the way. It had a full, robust flavour and after two years apparently comes to resemble Parmesan in its consistency. Very nice, we were told, with tagliatelle and sage butter.
Number three was Gubbeen, a pasteurised cheese but we can't hold that against it. It is of course one of the most well-known cheeses from Ireland and has a marvellous washed rind which constantly reacts with the cheese within. The texture stays buttery and there is an aroma of mushrooms and nuts. Its success is unsurprising really, as it is an easy-eating cheese with character.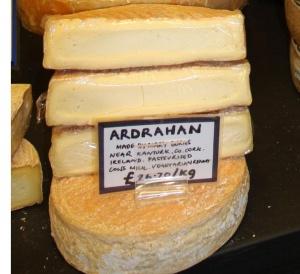 Ardrahan was another washed rind, semi hard cheese; cheeses from the damp atmosphere of County Cork often are, and it had a rich aroma. In other words it could clear a room, but the best cheeses often 'stink' and connoisseurs crave them. Great for cooking with potatoes in a layer we were told.
Finally Cashel Blue a cheese which created a side debate about the merits of Blue Monday, the cheese 'made' by the bass player in Blur. After the dust had settled and a clearly love-struck female journo placated, we found this cheese worthy of its global success. Pasteurised to meet international standards, this hadn't affected it negatively and the fact that it is made with vegetarian rennet helps give it a wider market. The salt content is low and it melts in mouth heat very smoothly and with a mellow flavour. The recipe for Irish Roast Beef and Cashel Blue salad was tempting too.
Take home samples were proffered but I knew I'd be thrown off the train if I took any, which is unfair as people eating pies and KFC seem to be allowed to do what they want on trains, but middle aged men saying 'Smell my cheese!' get shouted at.
Grab the great recipes here in pdf
UK AVAILABILITY

Anthony Rowcliffe and Sons

01892 838 999

Cheese Cellar

0207 8196000

Iain Mellis Cheese Mongers, Scotland

0131 661 9955

Neal's Yard Dairy, London

020 7500 7654

Rippon Cheese Store, Tachbrook St, London

0207 931 0628

Anthony Rowcliffe and Sons

01892 838 999

Bradbury's

01298 23180

Cheese Cellar / H&B Foods

0207 819 6000

Iain Mellis Cheese Mongers, Scotland

0131 661 9955

Neal's Yard Dairy, London

020 7500 7654

Cheese Cellar / H&B Foods

0207 819 6000

Iain Mellis Cheese Mongers, Scotland

0131 661 9955

Neal's Yard Dairy, London

020 7500 7654

Anthony Rowcliffe and Sons

01892 838999

Cheese Cellar / H&B Foods

0207 819 6000

Iain Mellis Cheese Mongers, Scotland

0131 661 9955

Neal's Yard Dairy, London

020 7500 7654

Iain Mellis Cheese Mongers, Scotland

0131 661 9955

Juniper Fine Foods

01387 249333

Marigold Health Foods

020 7388 4515

Moyallon Foods, Northern Ireland

028 3834 9100

Neal's Yard Dairy, London

020 7500 7654

Paxton and Whitfield, London

01451 823460