Distilling your own gin is, of course illegal, but not when you do it under expert guidance and using a licenced still. We gave it a go.

Bride Street weaves and ducks as if avoiding the police, it's a classic narrow London street, one that Dickens would have perhaps wandered down, and certainly would have been familiar with.

A small door, easily missed, leads to a flight of steps down at the bottom of which is a City secret – a fully functioning gin distillery and a glorious gin bar and the the new home of Whitley Neill Gin.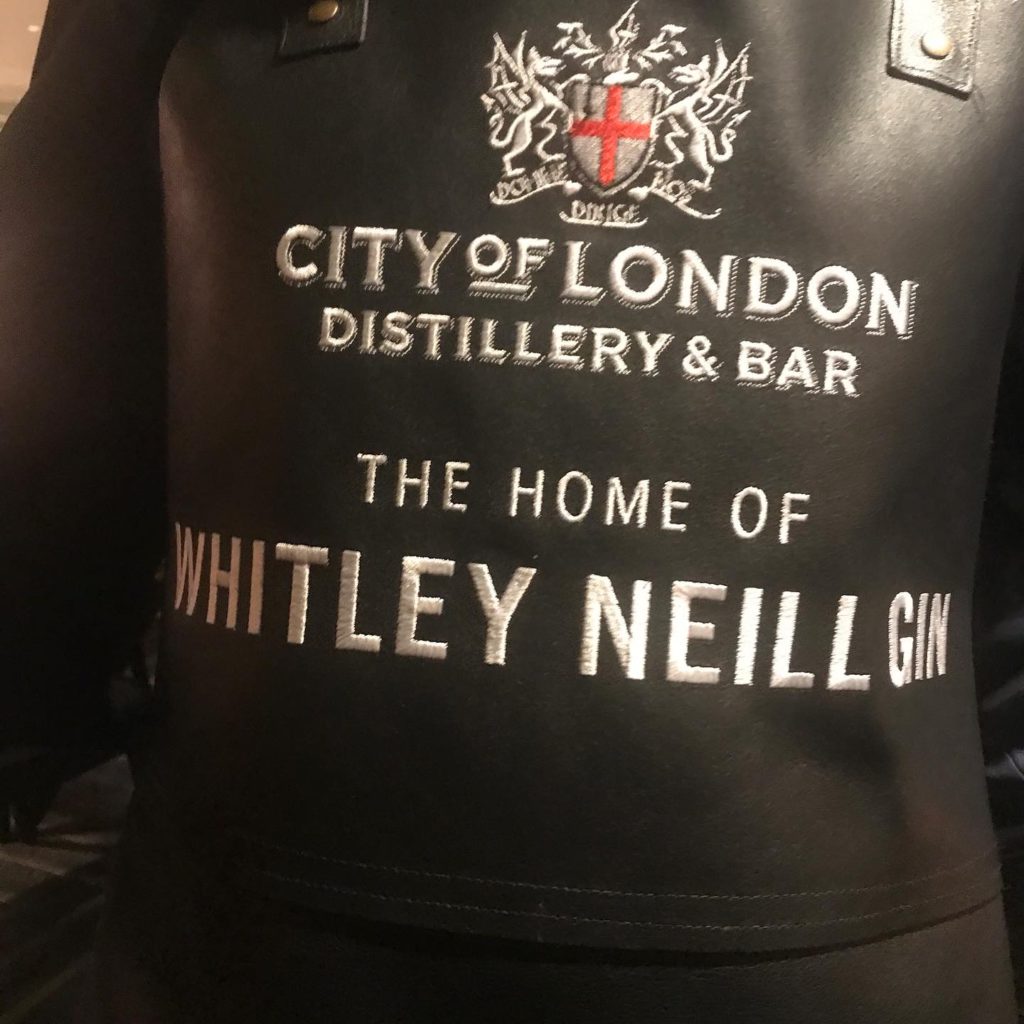 Soon with a well-iced G&T in my hand, and with a good view of the copper stills, two of which are named after Clarissa and Jennifer, the Two Fat Ladies, I'm getting the lowdown on how gin has made people high for ages.
As Georgia Billing, General Manager of the City of London Distillery, explains, gin is relatively simple to make (if you have a still) as it only has only a few rules to follow; juniper must be the dominant botanica,l and it must end up at at least 37.5 % ABV. Of course, making quality gin is another matter.
In the 17th Century the government of the time rather recklessly allowed anyone to make gin, and soon there were around 15,000 drinking establishments in London most of which were serving home made gin of dubious quality.
It led to health problems and to a severe drop in beer sales and profits, and thus the employment (by the brewers) of the artist Hogarth to create his famous anti-gin 'advert', 'Gin Lane'.

By the early 18th Century gin was still being made by home distillers, better and legally, but the craze was over. At that time it was still allowed to add turpentine for flavour, a practice thankfully over. Another popular addition was sugar to make the Old Tom style gin, now back in favour – especially with me.

Still crazy

With the ice clinking cheerfully in my glass I moved with Georgia to the Gin Lab where we were to start production of my own gin.

Here I was introduced to my miniature copper still, already filled with neat spirit. It was now down to me to choose my botanicals from a wide range.


You can go for a variety of styles, but core botanicals are always juniper, coriander seed and angelica root, in any amount from minimum to maximum.

After that you can go wild, taking your choice from warming, earthy, floral, herby, pungent and citrus styles and using your electronic scales to keep all ingredients within the specified min and max.

I kept notes, important if my gin was so amazing it would need to be scaled up for mass production. Well it could happen.

With my chosen botanicals in the tank, the heat turned on and with cold water flowing around the spiral of tube that would condense the alcohol, the transformation began.
The first part of the flow, the 'head', is thrown away. Ditto the last part of the flow, the 'tail'. Deciding when is called the 'cut' and that's where the master distillers earn their pay. It takes a good nose and good taste,

While my still was busy working away, I went to see its big brothers and sisters across the room, all carefully tended by the master distiller.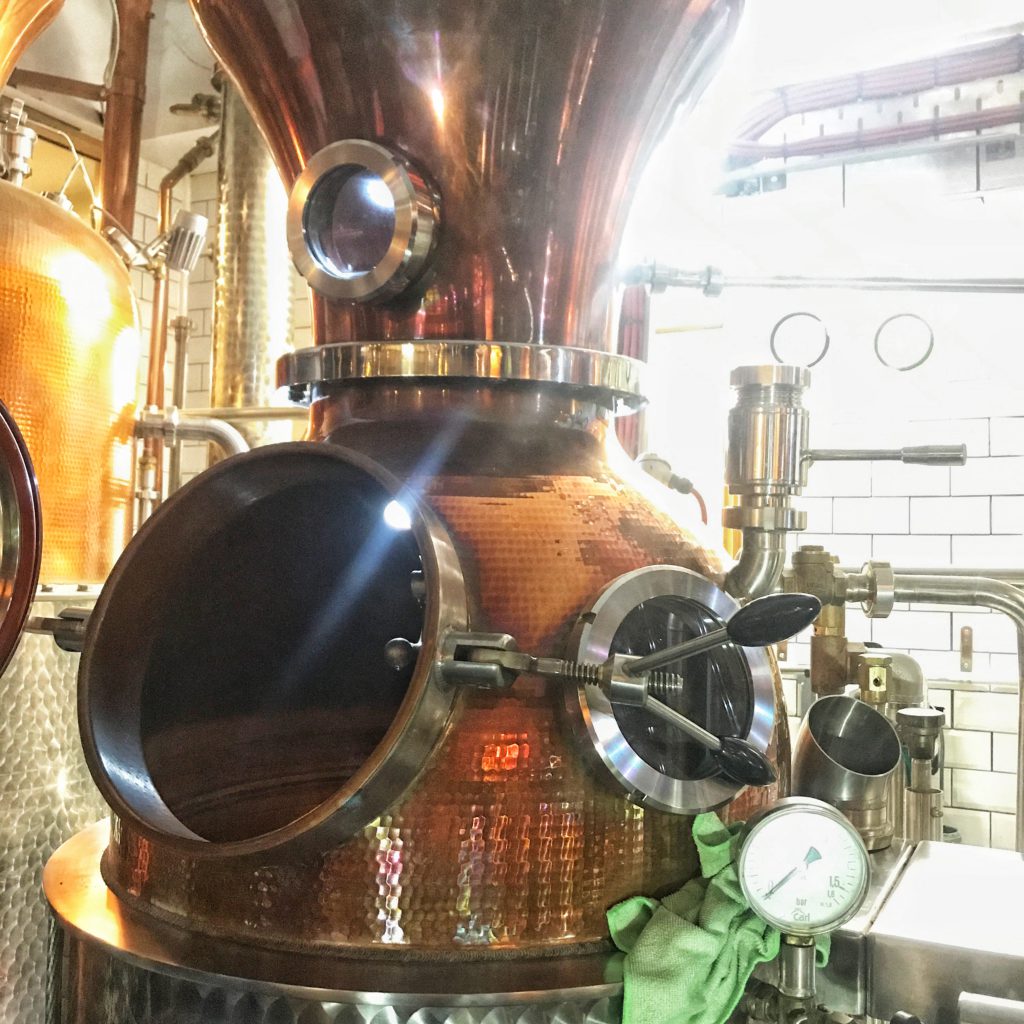 The City of London Distillery opened in 2012 making classic London Dry Gin, then came Square Mile gin, Sloe gin, Old Tom gin, a Christopher Wren gin as well as Six Bells Lemon Gin, Murcian Orange Gin and Rhubarb and Rose Gin. All of which can be sampled at the bar, as well as bought by the bottle both in the bar and online.

At the moment the distillery turns out 1500 litres of gin a day, with more stills being installed soon to meet the understandable demand.

Bottling it – in a good way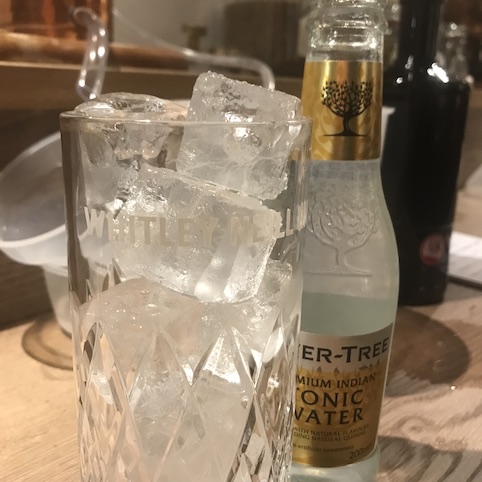 Back at my micro production bench it was time to cut the 'tail'. In my collection jug was now the almost finished product, almost because it now had to be watered down from a deadly 80% ABV to a more reasonable 42%.

This is measured by a clever electronic spectrometer loaded with a drop of the mix and then peered through like a futuristic telescope.


The taste was pretty good, I think I could have used even more juniper, but my choice of predominantly earthy botanicals pleased my palate.

Then into the supplied bottle, corked by my hand with a wax seal applied to the top, and then a Customs & Excise sticker applied to the bottle to make it all legal and I was ready to go.

Back to the bar in fact for some more G&Ts. It is a very addictive spirit.


———

Gin experiences are running from Wednesdays to Saturdays

Gin Lab

You will learn about distilling and the different botanicals, design your recipe and take home your very own personalised bottle of London Dry style gin (70 cl).

The Gin Lab Experience takes approximately 2 hours and includes three drinks.

OVER 18's ONLY

Attendees will be entitled to a £5 discount on any 70cl bottle from the shop on the day of the experience.

Also available is the Distillery Tour which includes a Gin & Tonic on arrival, followed by a 4-flight gin tasting and which takes approximately 1 hour.

Also available are private bookings of experiences for up to 20 people. A great team builder event,