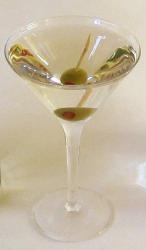 With the sun coming out and the weather warming up, Poppy gets out her shaker to make the best Martinis in the land.
Whether you like your martini mixed with the botanical richness of gin or the stark flavour of vodka, one thing is for certain: a martini can never be too dry, too wet or too perfect.
The history of the martini is as interesting as the numerous variations it has spawned since it was first created. Shrouded in mystery, many Mixtorians believe that an early version of it was first concocted in 1860s San Francisco, though others trace its origin to New York City.
During the twenties when gin was easily manufactured and lady liquor was banned across America, the classic martini reigned supreme as a gin based cocktail, but by the time James Bond was ordering his shaken, not stirred, mixologists around the world were already debating which spirit made the better base.
Fast forward to present day and the never ending vodka vs. gin debate is still swirling, and though for some perfection is vodka served Bradbury style, languidly lapping as a rock of ice, for others it is olives bobbing in a sea of gin that's drier than the most parched desert.
Classics with a quirk
If you're in to gin or all about vodka, there are many recipes around to invigorate and refresh the classic martini.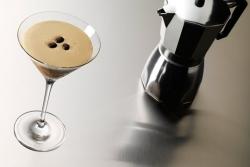 The Smirnoff Espresso is a great way of perking up a three martini lunch if you've been up late the night before, and I find the blend of honey and Baileys Coffee to be a creamy and pleasantly bitter way of perking up if company is particularly bland.
For the best of both worlds try a Vesper M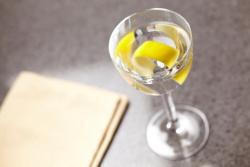 artini. This colourfully named invention of Ian Fleming is made with a dash of Gordon's London Dry Gin and a splash of Smirnoff No. 21. Be sure to stir to molecular perfection and serve cold. Trust me, whether it's cocktails in the Place du Casino or pay day drinks with work friends, the Vesper Martini is for cool and collected types who know that it takes two to make it out of sight.
You got that Spring
Now that it's warmed up a few degrees and the brave are planning barbeques, look ahead to summer and give the martini a mix up.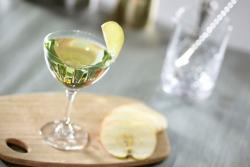 And with cricket season now upon us and Wimbledon and Ascot just'round the corner, why not add a dash of the wonderfully unpredictable English summer to your favourite cocktail in the form of the Ainsbury Martini. Best made with Tanqueray Gin, mix this hamper-friendly cocktail with cucumber, elderflower and apple juice and finish with a hint of mint for the ultimate picnic-me-up.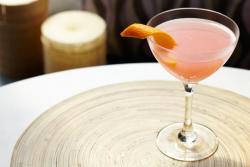 If gin is not your thing, get a spring in your step with a vodka based Strawberry Pomegranate Martini. Muddle a few strawberries and add in Cîroc Vodka, lemon juice, pomegranate and sugar syrup for a burst of sweetness. Complete with an orange peel and viola! Punchy pink perfection.
So now you have the know-how what are you waiting for? Muddling and mixing awaits this summer.