www.brindisa.com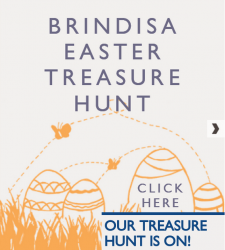 Always fancied yourself as a regular Jim Hawkins? This Easter, search for food, not gold, with the Brindisa Easter Treasure Hunt. Follow the trail at the Brindisa website and pay close attention to the instructions. 
A little chocolate covered parrot tells us that Brixton Food Rooms is the place to start, followed by their Borough Market shop. Quote the password and collect the prizes.
What could be simpler?
Brindisa Brixton Food Rooms, 41-43 Atlantic Road, Brixton, SW9 8JL
Brindisa Borough Market, The Floral Hall, Borough Market, Stoney Street, SE1 9AF