Have you heard  of the wines made by Plaimont Producteurs in deepest south western France?
They don't have a high profile but do offer the wonderfully old-fashioned authenticity of French regional wine at wonderfully approachable prices.
The Wine Society is now stocking their'Les Vignes Retrouvées' selection which celebrates the traditional Plaimont grape varieties to great effect.
Les Vignes Retrouvées white 2012 (£7.95 The Wine Society) shows quality well beyond its price with huge aromas of ripe stone fruit and a delectable honeyed palate with good citric balance.
The dark, firm and tannic red is equally enjoyable.
Les Vignes Retrouvées red 2010 (£8.50 The Wine Society) demonstrates the damson characteristics of the Tannat grape with a similar full bodied style to the better known wines of Madiran and Cahors.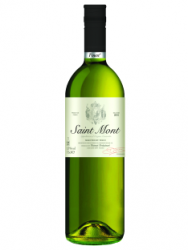 Tesco also have a few noteworthy wines from Plaimont Producteurs on their shelves.
Dynamic and lively with a'zingy' minerality, Tesco Finest Saint Mont 2012 (£6.99 Tesco) is a very appealing white wine made from lesser known southern grape varieties.
The clean, summer orchard aromas become refreshing on the palate where green apple and white peach notes are topped off with a lemon finish.
Back in the red department, the latest vintage of Plaimont Producteurs Réserve des Tuguets 2012 AOC Madiran (£11.99 Tesco) is tailor made to accompany recipes made with tomato and cheese.
The blackberry and cherry fruit character is complimented with a bright acidity and smooth, textural tannins.
To complete the Plaimont  picture, Tesco are offering a great value little sweet wine available in half bottles.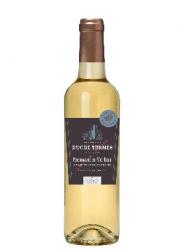 Pacherenc du Vic-Bilh Duc de Termes 2011 37.5cl (£5.99 Tesco) has ripe and complex fruit flavours lifted by a refreshing, citric finish.
It's a super treat to compliment a variety of desserts but is especially good with fruit salads or blue cheeses.
For more information on wines made by Plaimont Producteurs, visit their website.