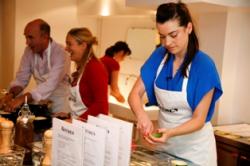 The Kitchen of Parsons Green are running two seasonal cookery classes on the run up to Christmas, one for adults and one for children, so you might want to get yourself down to one and book your children into the other. Their classes are as follows:
Chocolate Truffles and Mince Pie Master Class:
Date: Tuesday 22nd December
This will help those less confident among us to brushing up their Christmas kitchen skills and creating something to impress this Yuletide. All they need do is head down to The Kitchen in Parsons Green who will be playing host to a specially created festive master class of Chocolate Truffles and Mince Pie making. Indulge in these Christmas treats that will not only delight guests this holiday. This will help students shine when they show off their hand-made tasty goodies at home.
10am-11.30am price £20 per person.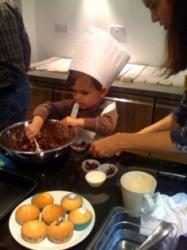 Kids Christmas Tree Decorating and Food Gifts
Date: Monday 21st December
Maybe this year you will want to encourage your little ones to have some festive fun as The Kitchen are also running a special kids class in creating Christmas tree decorations and food gifts. Children will not only learn to get creative with food, they will come out with hand-made festive goodies that will brighten up the Christmas tree and make your yuletide unique. All with the help of Michelin Star chef Thierry Laborde, The Kitchen have long inspired the next generation of Michelin Star chefs with their educational sessions. Now this Christmas your children can put their own personal touch to the festive celebrations and can bring home their tasty treats for all the family to enjoy.
9.30 – 10.30am age 4 – 8 yrs. 11am-12pm age 9+, Price: £15 per child
The Kitchen of Parsons Green, 275 New Kings Road, London, SW6 4RD Tel: 0207 736 8067 www.visitthekitchen.com