Bardinet has handed us a series of cocktails they hope will inspire drinkers to be their own 'brandy barista' at home.
Bardinet Coffee is the first release from the brand's new 'Flavours Collection' and combines Bardinet brandy with the natural flavours of Arabica and Robusta coffee.

Crafted with French passion in Bordeaux, the new expression pairs the rich, smooth, mellow taste of roasted coffee c with Bardinet's sweet, dried fruit notes.

The result is a bittersweet spirit that can be enjoyed neat, with ice or served up with an array of flavours in a
cocktail.

The Bardinet team has taken inspiration from French Café Culture with three easy to make recipes that bring together the flavours of brandy, coffee, chocolate, vanilla and more.

Bardinet is one of the UK's best-selling brandies. Bottled at 28% ABV, Bardinet Coffee is available to buy on Amazon priced £18.99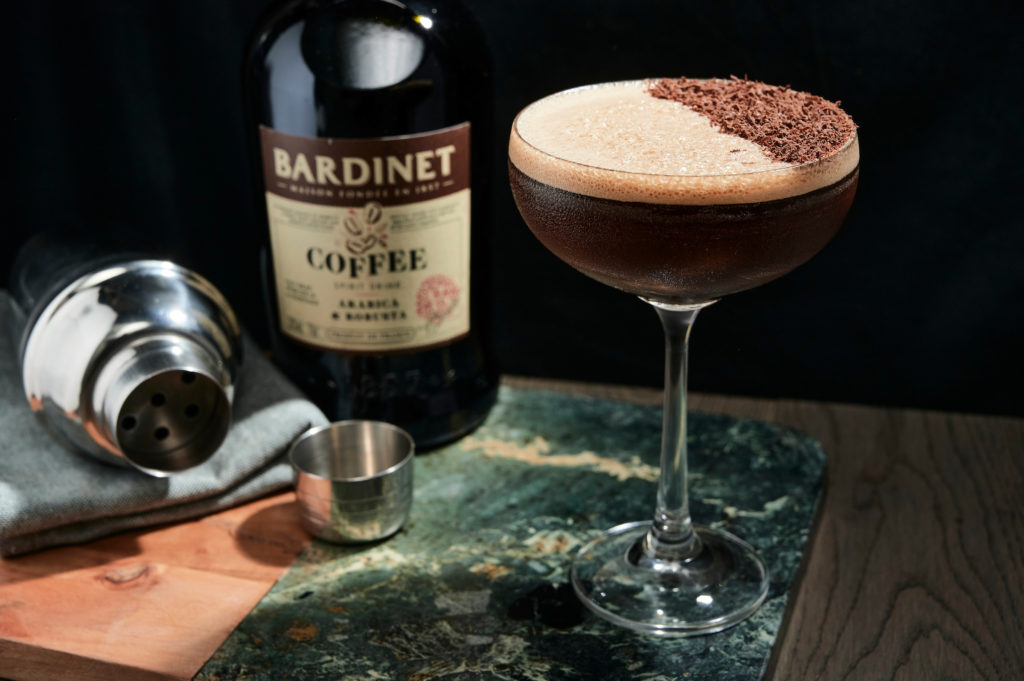 L'Espresso Renoir
Named after French impressionist painter Pierre-Auguste Renoir.
35ml Bardinet Coffee
15ml Bardinet VSOP Brandy
35ml espresso
25ml vanilla syrup
1 tsp of cocoa powder
1 tbsp of grated dark chocolate
Glass: Coupette / Martini
Method: Dissolve the cocoa powder in the freshly-pulled espresso, before adding all ingredients to a shaker and shaking hard with ice. Strain into a coupe or martini-style glass and garnish with dark chocolate shavings.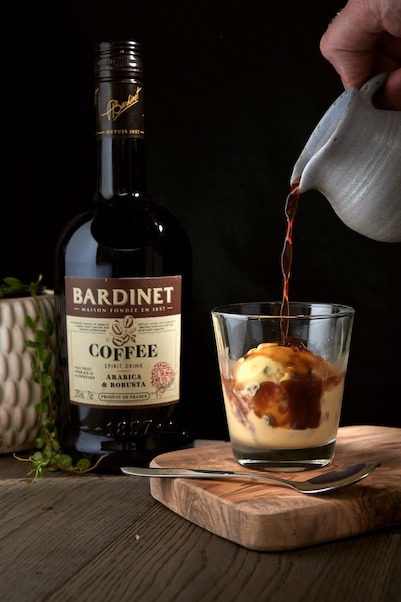 Montmartre Melt

For years Café Culture has made up a large portion of daily life in the Montmartre area of Paris. Artists, tourists and writers still flock to the area for good food and drink, company and of cours people watching.
35ml Bardinet Coffee
15ml dark rum
35ml espresso
10ml vanilla syrup
1 scoop rum & raisin ice cream (*optional)
Glass: Sundae / Tumbler

Method: Add all ingredients to a shaker (minus the ice cream) and shake hard with ice. In a glass, add a scoop of rum & raisin ice cream, before pouring the shaken drink over 'à la Affogato'. Serve with a small spoon and garnish with coffee beans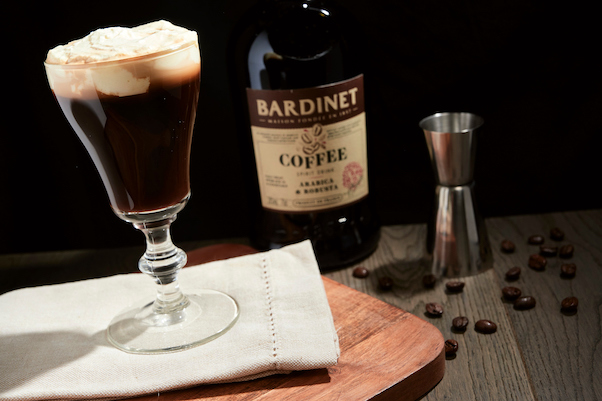 Bordeaux Bohemian

Inspired by Bordeaux, the home of Bardinet, and the free thinking artistically hip crowd who were earlier adopters of
French café culture
35ml Bardinet Coffee
75ml hot filter coffee
2 tsp Muscovado sugar
Frothed cream
Glass: Libbey Irish Coffee 6oz

Method: Dissolve the muscovado sugar in the hot coffee, adding a glug of Bardinet Coffee liqueur and stirring to mix. 
Top with frothed/lightly-whipped cream and garnish with
coffee beans.