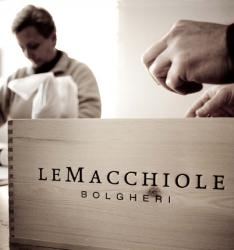 If the formula for making good wine is simple: Soil + Grapes + People; you will occasionally find that, during life's hopeful journey through mediocrity in search of excellence, true greatness will unexpectedly appear
This happened to me recently when I came across a wine that redefined my expectations of one of my favourite grapes for wine with food, the Cabernet Franc.
The wine in question is Le Macchiole Paleo 2007, a 100% cabernet franc and nowhere is this grape in better hands than with the Le Macchiole team or in a better soil that at the picturesque village of Bolgheri on the Mediterranean coastal slopes of Tuscany.
Paleo is a shining example of an elite group of Italian wines that have in recent decades become known as 'Super Tuscans'. These are often the prestige cuvees of the top winemakers of Tuscany who have chosen to break with tradition and produce a monovarietal or blend of their own choosing under the IGT (Indicazione Geografica Tipica) banner.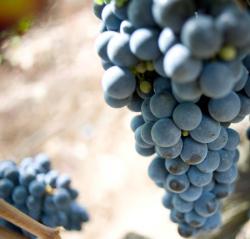 The greatness of Paleo 2007 announces itself immediately on the nose where concentrated volatiles of liquorice, tar, cooked blackberry and the ripest black cherries combine with a light dustiness that transports you straight to the salon of an ancient Tuscan Palazzo, a salon furnished with antique velvet of dark ruby.
The palate is intense, expressive, complex and refined. The dark fruit is masterfully combined with soft and beautiful toasty vanilla on silky yet characteristic Cabernet Franc tannins.
As the wine opens out on its amazing length, beguiling and exotic spices and a hint of cognac bring you towards a stunningly pure fruit finish, leaving you, as close as a wine can, with a feeling of being in heaven.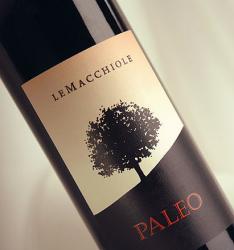 Paleo is for people who take wine with food seriously.
Reserve this wine for finest roasted or grilled meats to show how the exquisite tannin / fruit structure can cut through to, expose and enhance the essence of the meat quality itself. I would recommend avoiding any creamy or tomato sauces that could easily mask the more subtle nuances of the wine.
I put together my own straightforward dinner with memories of my happy days in Italy. A leg of locally sourced lamb; rare, pink and gamey, roasted with rosemary, sweet shallots and huge, whole cloves of garlic: mixed fagioli (beans) with porcini mushrooms
This remarkable and collectable Paleo 2007 has years of development ahead of it is currently available in the U.K. from wine merchants Lea & Sandeman at £54.95 unit price and case price of £49.25 along with other vintages.
You can find out more about the wines of the Le Macchiole estate on their website.