Supermarkets vary in their ability to offer genuine regional wines at value prices so I was happy when a pre-Christmas reccy of my local Morrisons led me to the conclusion that, here at least, 'Seek and ye shall find'.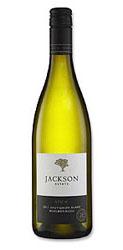 Among the whites there is plenty of variety to stimulate the wine hungry shopper into stocking  up.
I was impressed by the Jackson Estate'Stich' Marlborough Sauvignon Blanc 2011 (£12.99) which demonstrates New Zealand's ability to produce white wines with impact and style that really ring the satisfaction bell.
With a promising floral and flinty nose, this wine delivers a barrowload of balanced fruit flavours including white peach, kiwi and lime zest.
It's a Sauvignon Blanc to excite a chef into action. King prawns and noodles in garlic with fried celery, red pepper and lemon grass should do the trick nicely.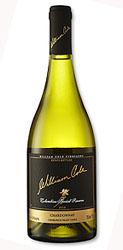 For a white wine that is at the other end of the taste spectrum, William Cole Columbine Special Reserve Chardonnay 2010 (£9.99) is a big 'old style' barrel aged Chardonnay from Chile.
Rich and unctuous on the palate with a classic Chardonnay nose redolent with creamy vanilla, this concentrated wine is definately a 'slow sipper'. The dried apricot, mandarin and brandy flavours are all wrapped in mouth -filling new oak that is forward yet balanced with good fruit and acidity.
Roast up a free-range chicken with plenty of herbs and shallotts and take your time!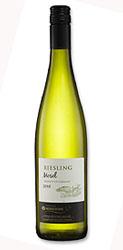 Quality German wines are few and far between on supermarket shelves yet Morrisons put in a good effort with their Riesling Mosel 2010 (£7.19).
Apricot, peach and mandarin flavours over a slatey mineral base offer good regional character for the price and the low 8% alcohol is a bonus for those who find many modern wines too heady.
This is one for lovers of a semi-sweet profile and here the level of sweetness is the predominant characteristic.
I think this wine is well suited to the heat of a Persian curry rather than the recommended 'delicate white fish' which really deserves a drier choice.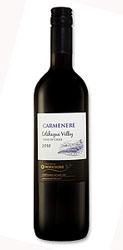 There are reds aplenty on the Morrisons shelves with a wide choice from Europe and the New World.
For those who enjoy the mellow, easy drinking style of'New World' reds, Morrisons Carmenere Colchagua Valley 2010 (£6.99) is a well made, all purpose, reliable party wine.
Up-front and youthful with a lively nose of fresh, crushed blackberry and summer pudding, the undeniably modern style plays with a pleasing contrast of sweet and bitter flavours including red fruits, coffee, cherry and chocolate all flowing on very soft tannins.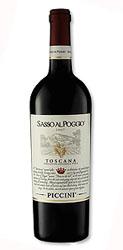 For a beefy looking Italian wine in a grand bottle, Piccini'Sasso al Poggio' Toscana 2007 (£12.99) offers a modern blend that gives an impression of'fine wine' drinking at a modest price.
With its mature colour and sophisticated nose of cigar box, leather and Maraschino cherry, this wine benefits from a good hour or two of opening before drinking.
The succulent fruit flavours are tempered with pleasing vanilla giving an overall impression of 'deep cellar darkness' contrasted with a 'toppy Tuscan twang'
The wine is awash with fine but textural tannins from start to finish and would be a superb acompanyment to a slow-cooked shoulder of lamb.
Looking finally and hopefully to France, I might expect a young, red, country wine from the South to be harsh and purple but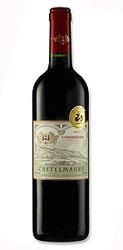 Castelmaure Corbieres 2011 (£6.99 ) is smooth, and ready to drink.
This delicious and skillfully blended wine is authentic and approachable,showing typically Mediterranean flavours of raisins, herbs and licorice balanced with good acidity and soft tannins.
I shouldn't really be telling you about this one because, as the perfect dinner table bargain for day to day drinking, I would like to buy it all up for myself.
So if you see a man in your local Morrisons sheepishly pushing a trolley-load of the stuff towards the checkout; It might just be me.
For online browsing and orders, take a look at Morrisons excellent and informative wine website: www.morrisonscellar.com