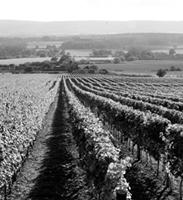 Ladies and Gentlemen, raise your glasses please; to Her Majesty the Queen; and make sure they are filled with English wine.
Yes, English wine. In fact, English sparkling wine.
No, it's not Champagne, (shh..we're not allowed to call it that) but the best home grown sparklers are made in exactly the same way with the same grape varieties on the same kinds of soil, but it's English soil ! (cue fanfare).
During the decades of our glorious Queen's reign, dedicated growers have been quietly been developing English wines to such a level of excellence that there is now no doubt that the best of them can equal, or even upstage, their historical French counterparts.
Among the very best is the fabulous range of sparkling wines made by Nyetimber, the innovative 400 acre estate in West Sussex; and Foodepedia have been sampling some of their newly released vintages ahead of the Jubilee.
With the biggest 'pop' ever heard from a bottle of bubbly, Nyetimber Classic Cuvée 2007 announces its arrival in true celebratory style. Eager, active bubbles give a wonderful pouring sound that crackles with excitement.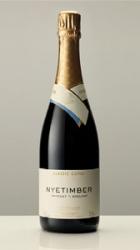 Big, round and characteristic of Nyetimber quality in the complexity of its fruit, the Classic Cuvée envelopes the palate with brioche and biscuit notes that lead to a lip- smackingly satisfying finish of freshly squeezed lime. Oh, this wine is just asking for a plate of poached salmon covered in fried Gamberetti prawns and a fistful of the freshest rocket salad from the garden.
Pink Champagnes have been growing in popularity in recent years and Nyetimber's own Rosé 2008 is easily comparable to the best of them. Made with a combination of Chardonnay and Pinot Noir grapes, this is only the second vintage of a wine that was met with sensational reviews on first release
With a beguiling colour, the Rosé matches the dramatic bang of the cork with its sophisticated, pale pink foaming mousse; but don't be seduced by the colour alone. The firm and dry palate is alive with long and aromatic red berry complexity and delivers a lemon and grapefruit clout that gives a wake up call with every sip.
Drink these masterful wines when you've got something really important to celebrate, there can't be a more fitting toast to the new Elizabethan age.
Nyetimber Classic Cuvée 2007 is currently available from Lea & Sandeman at £24.95 and the Rosé 2008 from Hennings Wine Merchants at £35.99