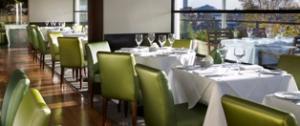 To celebrate the start of the 25th London Fashion Week this Friday, The Roof Gardens in Kensington is offering up a host of new cocktails to celebrate 25 years of the biggest names in fashion coming to the capital.
From this Friday 18th September, patrons dining in Babylon restaurant or party people heading to the 6th floor club can ask the mixologists for cocktails such as the Vivienne 'Vintage' Westwood, The McQueen or Wintour's 25th Edition, a take on the classic Virgin cocktail, The Red Edition. These cocktails will be available for one week, 18th – 25th September, and are priced between £5.00 and £11.50.
The London Fashion Week Cocktails are:-
The McQueen: 25ml Absolut kurant, 10ml Chambord, 10ml peach schnapps, 10ml cranberry juice, 15ml Beaumet champ, 35ml passion juice: £10.25
The Vivienne 'Vintage' Westwood: 25ml Bombay Sapphire, 10ml port, 10ml Chambord, 10ml Cointreau, 5ml raspberry puree: £10.00
Wintour's 25th Edition: 15ml rose vodka, 15ml cranberry juice, 100ml Beaumet brut: £11.50
The Kane Kooler: 35ml Bacardi Oro, 15ml Crème de Framboise, 35ml cranberry juice,
The Temperley Tee Total: 35ml lychee juice, 15ml lemon juice, 50ml lemonade: £5.00
Babylon boasts great views, and the roof garden is an excellent place to enjoy a cocktail, if you want to sample one, or more of these creations why not take yourself along there?
For further information about Babylon and The Roof Gardens in Kensington take a look at their web site www.roofgardens.virgin.com
The Roof Gardens, 6th Floor, 99 Kensington High Street, W8 5SA Tel: 020 7368 3999