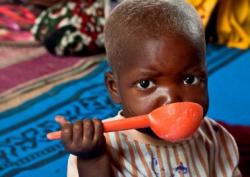 Over-ebullient, self-obsessed, braggy, ill-informed, pompous, irritating … these are the mildest of the uncomplimentary epithets we chuck at food critics. And many readers would like to see them well and truly stuffed.
Now's your chance. Action Against Hunger, which campaigns to end malnutrition, is reviving its table-turning Too Many Critics event putting food critics into a professional kitchen where their techniques, and results, will be judged by some of our top chefs. The chefs' humiliating (we hope) comments will be streamed live throughout the restaurant for diners to enjoy while eating the elegant three course feast the critics will be struggling to produce. No doubt there will be some metaphorical throwing of bread rolls – from chef to writer – to achieve a soupçon of critical balance.
Does Giles Coren infuriate you? Is Jay Rayner your bête noir? What about Tom Parker-Bowles and Richard Vines or Lucas Hollwegg, Fay Maschler and Tracey MacLeod? They, with Too Many Critics founding members Bill Knott and Charles Campion, will swap their indulgent lifestyles as full time greedy scoffers for a few hours of sweaty prepping and shouty cheffing – and (oh, please) some sweary rejection of their plates at the pass.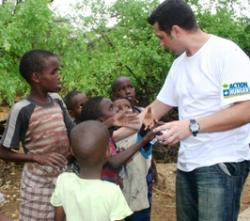 The more food-savvy the diners are, the more the temperature will rise in the kitchen. Theo Randall (The Intercontinental), Clare Smyth (Restaurant Gordon Ramsay), Anna Hansen (The Modern Pantry), Mickael Weiss (Coq d'Argent – seen on the right, visiting an AAH project in Kenya) and Valentine Warner (television chef) will be in the dining room – and popping into the kitchen to offer their opinions on the chefs' skills as they struggle to pull their dishes together. BBC food and drink presenter Nigel Barden, known for his ability to disrupt proceedings by interrupting, will interview the critics as they slice, chop, whisk, whiz, stir, bake, sauté, fry or roast their ingredients … hopefully causing soufflés to flop, veggies to turn to flab and beef to burn to a frazzle.
It all takes place on Sunday, 15th April at Hawksmoor Guildhall. After a Champagne Taittinger reception, the three-course meal will include beef from The Ginger Pig and accompanying wines. A silent auction will complete the evening. Because of generous sponsorship from Champagne Taittinger, The Ginger Pig and Hawksmoor Guildhall, all funds raised will support Action Against Hunger's humanitarian life-saving work in over 40 countries around the world.

The event was launched to the media with a feast and it seemed odd to be sitting in the gentleman's club-like mahogany panelled private room at Hawksmoor Guildhall gorging on an excessively generous breakfast (delicious devilled veal kidneys piled inches high, enough to feed four on my plate alone) while learning that every six seconds a child dies of malnutrition or related diseases. There was no attempt to make us feel guilty – we were here to make a difference and to encourage others to do the same – but we foodies can't deny we live in a land of plenty.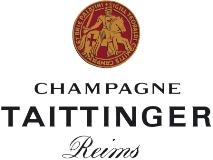 Yet, in the Sahel region of West Africa, one million children are at risk of malnutrition right now. Fortunately, early warning systems that predict future food shortages alerted Action Against Hunger to the impending food crisis there. They raised the alarm in September 2011 and are working hard to reach as many children as possible before it is too late. They need our help to prevent the situation from developing into a full-blown crisis.
It doesn't take much to change lives:
£1 (the amount you might leave as an insulting tip) can help a farmer to produce enough rice to feed his family for four days
£10 (the price of a decent pizza) can buy a market gardening kit, including seeds and tools, for a family
£36 (the cost of a prix fixe blow out) can provide a month's complete home treatment for a malnourished child.
Tickets for Too Many Critics 2012 cost £120. Places are limited to 120. Book now. It's certain to be the foodie event of the year – and chef-to-critic revenge is definitely on the menu.
If you can't support Too Many Critics but want to make a difference, there are other ways to indulge your charitable side in a food-related way: