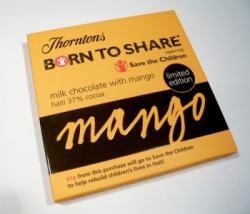 When I think of food likely to make me fatter, chutney isn't really one of them. Cheese, yes, but not so much the chutney. Consider the fact however, that the average jar can contain 100g of sugar. At this time of year particularly, perhaps we could do without the extra calories? The Chilli Chutney Man and Perfect Sweet (a natural sugar alternative) have come up with a range of chutneys which aim to ease the guilt, all year round. It was time to road test a mango chutney and a marinade from the range.'Bolivian Rainbow Chilli'.

I tasted the mango chutney with a chicken curry and it certainly lived up to its name. There's some decent spicing going on and a big mango flavour out back but for me it was rather sweet, which I suppose you might expect from the fruit. I also thought that it was a little lacking in texture. We all have our preferences, this just didn't meet with mine, but this is a product that undoubtedly will have wide appeal, particularly to those who like a little sweetness with their cheeses, meats and curries
I used the Bolivian Rainbow Chilli marinade to glaze salmon fillets before oven roasting and like the chutney I found it rather sweet and quite mild for my tastes, but for those who like some sticky sweetness with their meat and fish dishes without the guilt of using lashings of sugar based products this would definitely do the trick, I could imagine it going well with baby back ribs for example.
I can see the benefits of a natural sugar alternative; low fat products packed with artificial nasties are certainly the pits and the Perfect Sweet range is made with entirely natural ingredients so could be exactly what those of us who crave something a bit sweet with our savouries are looking for.