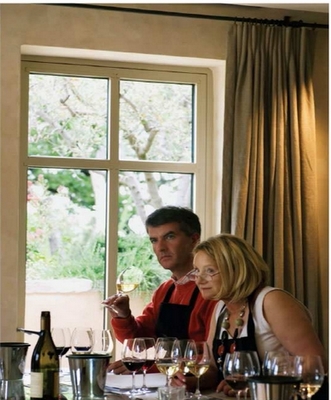 For wine lovers who have been dreaming of vacations spent not only tasting rare wine but also diving in to study the finer details of wine making with great masters, 2009 may be just the year they've been waiting for. During summer and fall this year, several wine estates in France will be offering immersion courses to teach wine enthusiasts the finer characteristics of beloved grapes from all over the world. Foodepedia wanted to be sure readers learned of these offerings now so, if the tours suit their fancy, they could plan ahead and save up for the taste-adventure of a lifetime.
This June in Provence, Chêne Bleu will hold what they are calling "Extreme Wine", a bootcamp approach to their immersion course. Set at the boutique wine estate of La Verrière the five-day course includes hands-on experience in the vineyard and the winery with experienced Masters of Wine and wine educators, as well as celebrated winemakers. It provides total immersion through lectures, tastings of exceptional wines, practical activities in La Verrière's own vineyard and winery, creative gastronomic experiences and wine-related entertainment.
On the website, a program summary lists each day's activities which include the basics of wine tasting, discerning grape varieties, blind tastings, and field trips to outlying vineyards. Gourmet meals include game dishes, Spanish, Italian and Portuguese specialities. and of-course Provencal cuisine. To book your tour or find more about it visit online at www.chenebleuextremewine.com.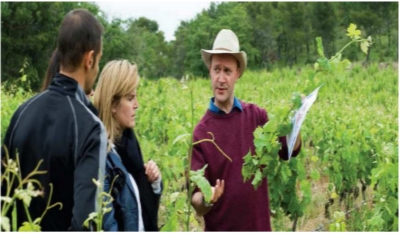 This autumn, BKWine, will offer two tours to the French wine region, Bordeaux. Organised by the female wine writer and journalist Britt Karlsson, the tours include private visits and tastings to châteaux and gourmet meals with matching wine and food.Wine enthusiasts can choose the Bordeaux Confidential Châteaux Wine Tour from 14-18 October, or the Bordeaux Confidential Châteaux Wine Tour, 11-15 November.
Both tours extend over three days that are filled with visits to château, in-depth wine tastings and gastronomic meals. The program includes world famous producers as well as several smaller wineries that are on the forefront of quality and innovation in Bordeaux. Both tours are planned over a long weekend, so travellers can extend the trips to a week if they wish. Travellers arrive in Bordeaux on the Wednesday evening and, from then on, all is taken care of by BKWine: accommodation; lunches, often as guests at a chateau, with gastronomic food and wine; tastings and meetings with winemakers and owners; expert guiding by a BKWine wine guide; and transport. For the full programs visit online at www.bkwine.com